When Is The Best Time To Start Your Own Carpet Cleaning Business?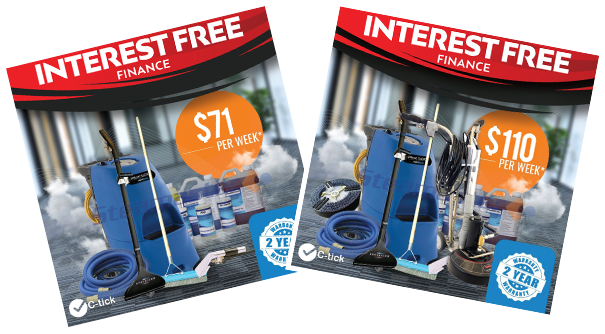 THE BEST PROFESSIONAL
CARPET UPHOLSTERY & TILE
CLEANING BUSINESS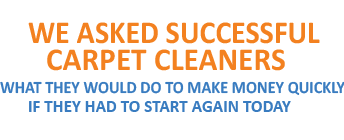 We do not SPAM. Your privacy is protected.
Tom: Are there busy times and quiet times in carpet cleaning?
Col: Definitely.
Tom: Tell me about those.
Col: Okay. You always get the mad Christmas rush.
Tom: Right. Why is that? Was it because there's people whose families are visiting and they want to have the house nice and clean?
Col: Yeah, that's generally it. Yeah. I've got visitors coming for Christmas, so it's time to get my spring cleaning done. You all heard of that term. Let's get the spring cleaning done. The busy time actually starts round about the end of September and goes right through to that lead up to Christmas and then, it'll quieten down for a little bit just in those couple of days over Christmas, so try and take a couple of days off then if you can. Then, January comes in and of course, if you're into doing school carpets, that's when they get done or through the school holidays. We get a little bit of a peak when the kids go back to school. The kids are off the mom's hands and of course, "Now, I can get my house back in order."
Tom: Got you. When would be the best time to actually start your cleaning business?
Col: Anytime. If you start in the busy time, yes, you've got work to go on with. If you start in the winter time when it's quiet … Now, the three quietest months of the year are June, July, August. It's been that way since I've started 35 years ago and it's still like that today. If you're going to start in the winter time, yep, that gives you a good time to build your skills and build your speed because when you first start, you can be quite slow. It might take you all day to do your very first house but after a while, you know how to plug the machine in, where to set up, how to be a bit more efficient and you'll build your efficiency as you go.
Tom: Good. Good point. Start Your Own Carpet Cleaning Business Are you ready to start your carpet cleaning business? 
Click here to see the best carpet cleaning equipment
Rating and Reviews

STEAMASTER Australia


Reviewed by Mark Symons on
.
STEAMASTER Australia

Steamaster is fantastic. Bought a big kit from them as a small business, works great. They are very knowledgeable, quick to fix any problems and have solution. Special thanks to Duy, quick replys and answers about products and equipments.



Rating: 5