How to Create a Cleaning Company
The BIG Difference About Us Is…
THAT IT'S ALL ABOUT YOU!
We know that you're running fast, trying to attract new business & then making sure you provide great service & value to your customers.
At Steamaster, we absolutely appreciate the challenges you face every day – there's never enough hours, we know!!
So we're ALL ABOUT MAKING THINGS EASIER FOR YOU – & that means we go out of our way to provide incredible "Disney-style" service & state-of-the-art equipment, accessories & chemicals AT THE VERY BEST PRICES.
We provide all our products at wholesale prices, cutting out the middle-man & providing YOU with the SAVINGS!
If you'd like to know a little more about us, scroll below – but we want to highlight right upfront – we're different, BECAUSE IN OUR WORLD……IT'S ALL ABOUT YOU!

Why We Are So
Passionate About OVER DELIVERING
To You – Always
Our CEO & founder, Tam Le, knows your challenges –
because he was a Cleaner many years ago!
So he KNOWS exactly what frustrations & needs you have – & he understands WHY you need to access equipment & accessories for THE RIGHT PRICE.
A Heartfelt Message From Tam Le
Thanks for visiting our website, let me introduce myself.
My name is Tam (yep, as in "Tim Tam!") & I've been in your shoes.
After arriving in Australia at a young age as a refugee, I worked many jobs & eventually ended up having my own cleaning business in my twenties.
I was married with children, so I had to run fast (bet YOU can relate to that!).
Juggling the roles of "marketing, selling & doing" was bloody
hard – & frig'n exhausting………as YOU know!!!
So when I discovered "a better way" of running my business, our major objective is to create a "business partner" type relationship with you, where Steamaster ASSISTS you with the different aspects of your business – modern equipment, affordable accessories, a wide range of chemicals, advertising templates & incredible service.
In short, I want Steamaster to be your "one-stop-shop".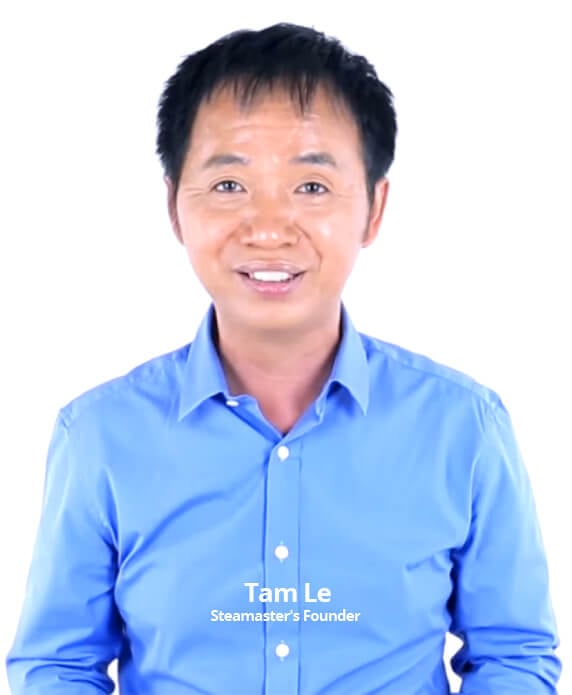 We Are Here To Assist You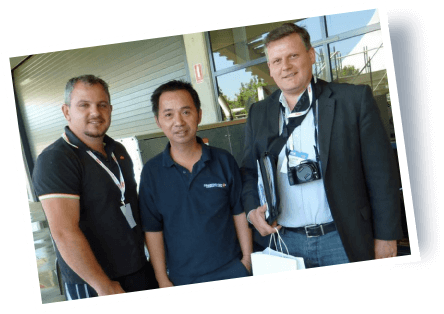 Running one's own business can be a lonely journey – I personally know that when I had my own "cleaning" business, I had no one to talk to or bounce ideas off.
I want you to know that we're here to assist you – & when you check out the "Extra bonuses" below, you'll see that we cover all bases – from "customer attraction" ad templates to "state-of-the-art equipment".
Our aim is for you to prosper & grow your business!
Check Out Our "Extra Bonuses" For You!!
FREE "Marketing Blueprint" with ad templates (online & offline) you can simply swipe & use!
FREE Delivery FOR orders over $97 to Australian capital cities.
FREE Equipment Training & "How To Clean" training