WE WHOLESALE DIRECT TO YOU – SO YOU SAVE!
CARPET CLEANING EQUIPMENT & ACCESSORIES PRICES SLASHED!!!
You've probably never seen a "SALE" like this before!
We have to clear stock before the new financial year & YOU have the chance to score incredible deals on equipment & accessories.
Scroll through this page & you'll see mammoth savings on lots of items.
Whilst our prices are ALWAYS great (because we "wholesale" direct to you!), THESE prices are "insane!"
HURRY! ONLY TILL JUNE 30 OR WHILST STOCKS LAST!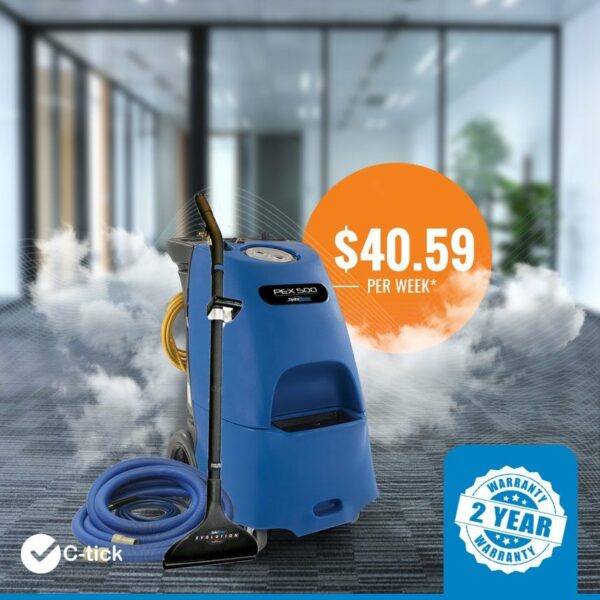 Pex 500 PSI with Continuous Flow Heater & Evolution Wand, HOT Water Extraction Carpet Cleaning Business Start-Up Package, LIFETIME Warranty on Body & Heater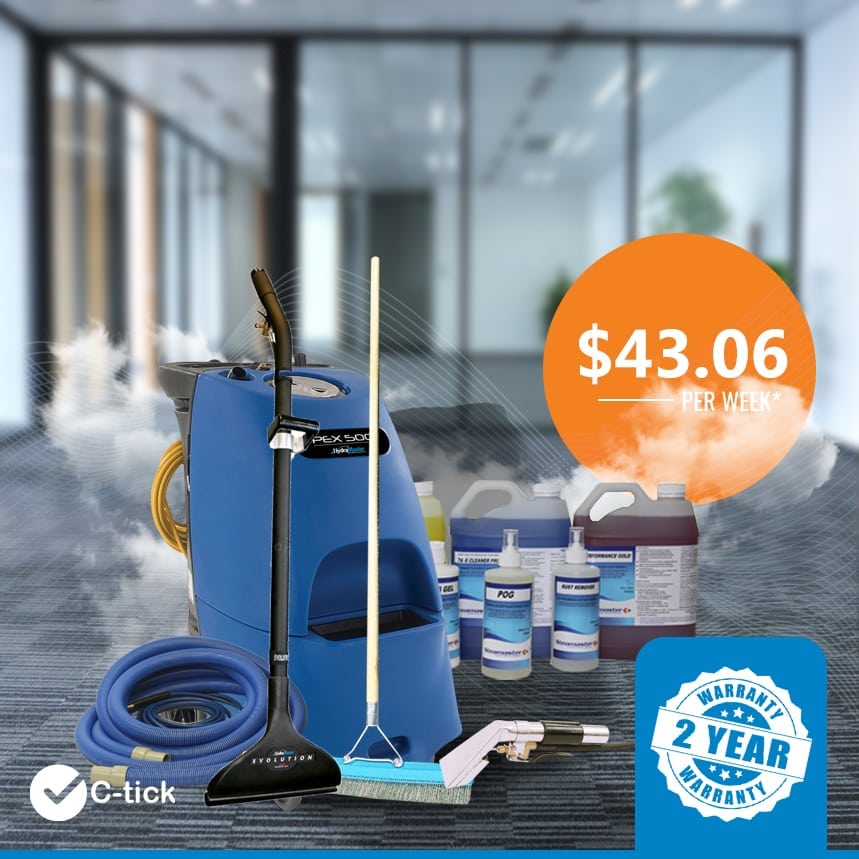 Pex 500 PSI with Continuous Flow Heater, HOT Water Extraction Carpet & Upholstery Cleaning Business Start Up Package – BEST & LIGHTEST Heated 500 PSI Commercial Carpet Cleaner, LIFETIME Warranty on Body & Heater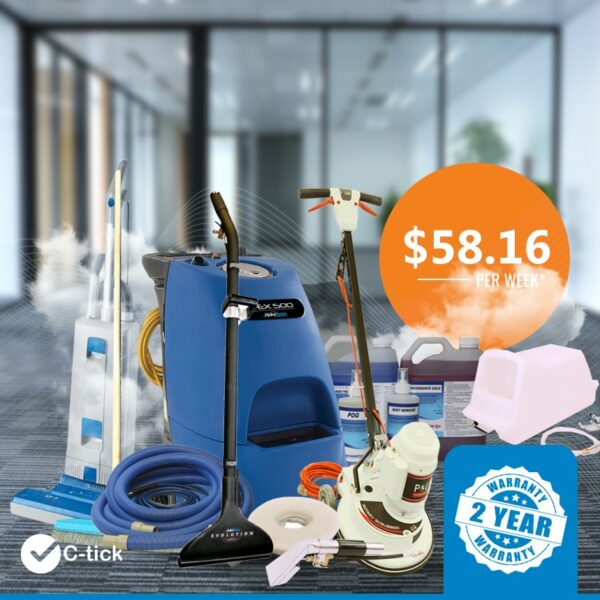 BEST-SELLING Pex 500 PSI with Continuous Flow Heater, HOT Water Extraction Carpet Cleaning Starter Kit to Deep Clean Carpet, Upholstery and Remove Tough Stains, LIFETIME Warranty on Body & Heater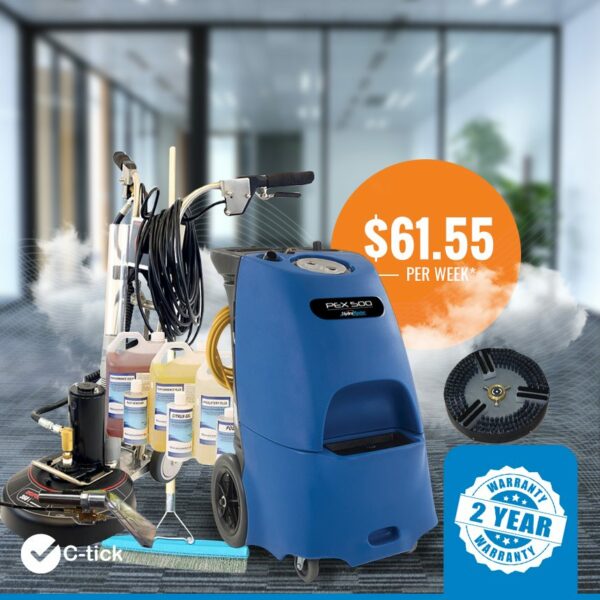 Pex 500 PSI with Continuous Flow Heater, Rotovac 360i Ultimate, HOT Water Extraction Carpet Cleaning Business Start-Up Package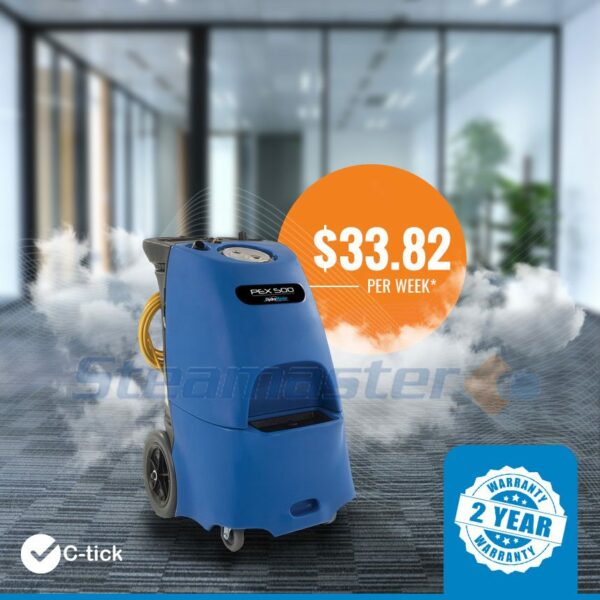 Pex 500 PSI Portable Carpet Extractor with Continuous Flow Heater, HOT Water Extraction & Best Carpet Extractor Reviews, LIFETIME Warranty on Body & Heater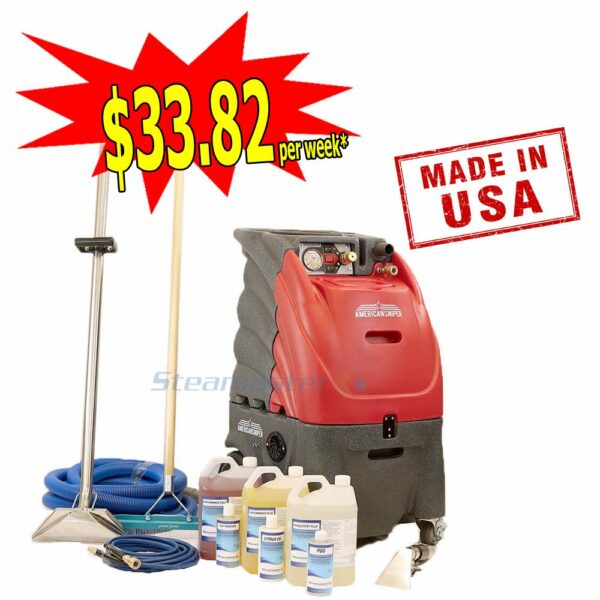 American Sniper 80-3500-H 500 PSI with Continuous Flow Heater, HOT Water Extraction Carpet & Upholstery Cleaning Business Start Up Package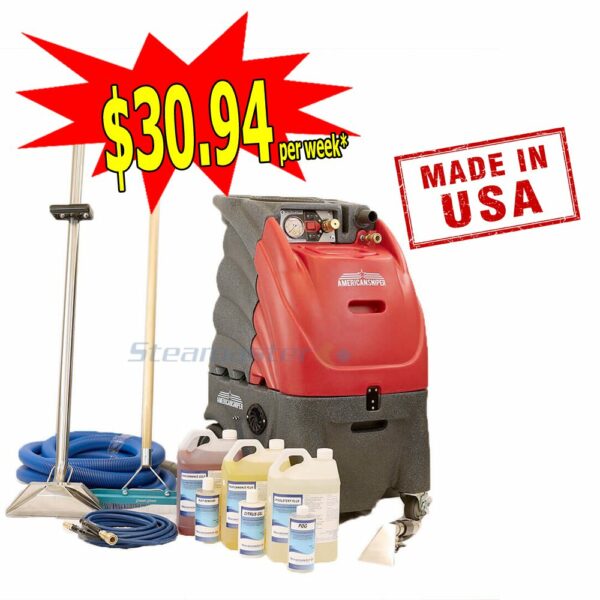 American Sniper 80-3500 500 PSI Carpet & Upholstery Cleaning Business Package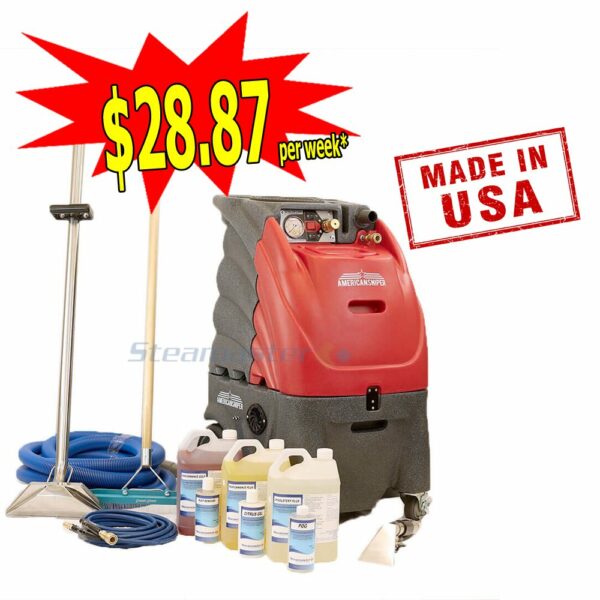 American Sniper 80-2300 300 PSI Carpet & Upholstery Cleaning Business Package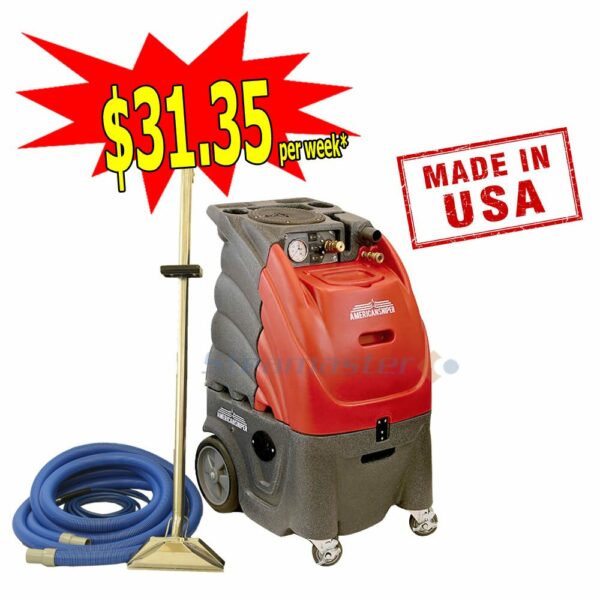 American Sniper 80-3500H 500 PSI with Continuous Flow Heater, HOT Water Extraction Carpet Cleaning Business Start-Up Package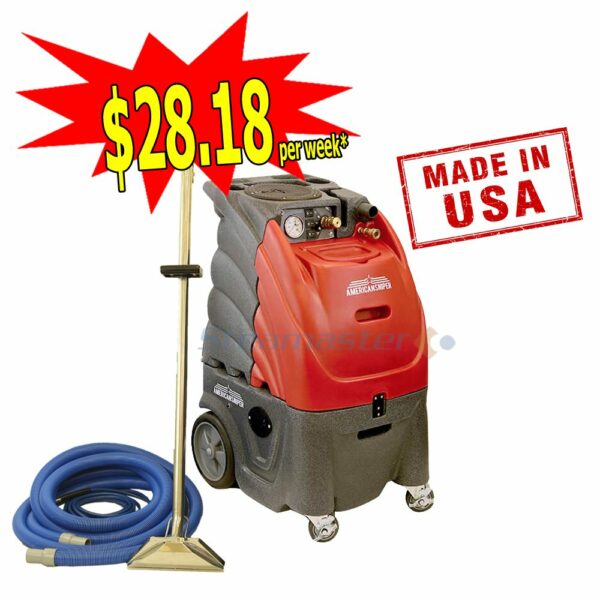 American Sniper 80-3500 500 PSI Carpet Cleaning Business Start-Up Package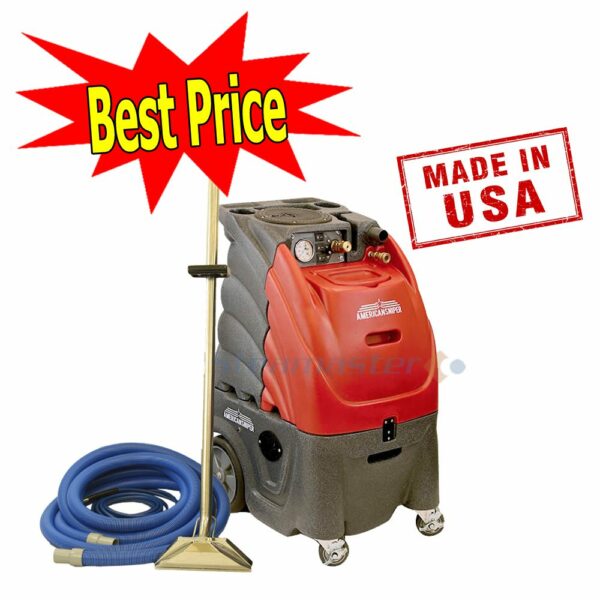 American Sniper 80-2300 300 PSI Carpet Cleaning Business Start-Up Package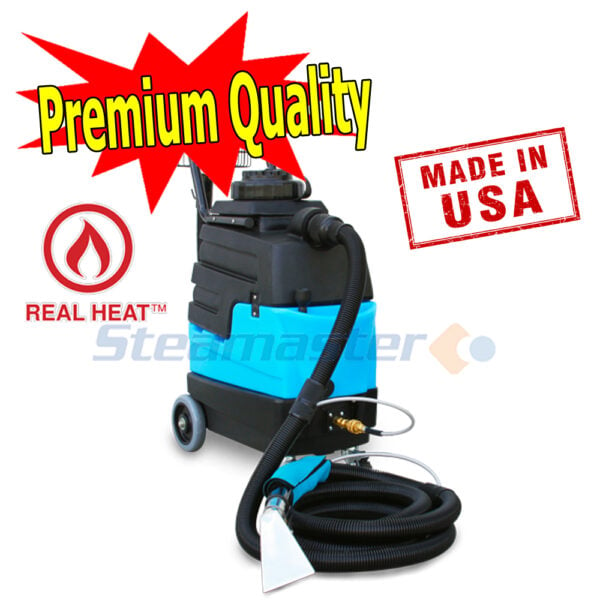 Mytee Lite III 8070 120 PSI Heated Carpet Extractor, Commercial Upholstery Cleaning Machine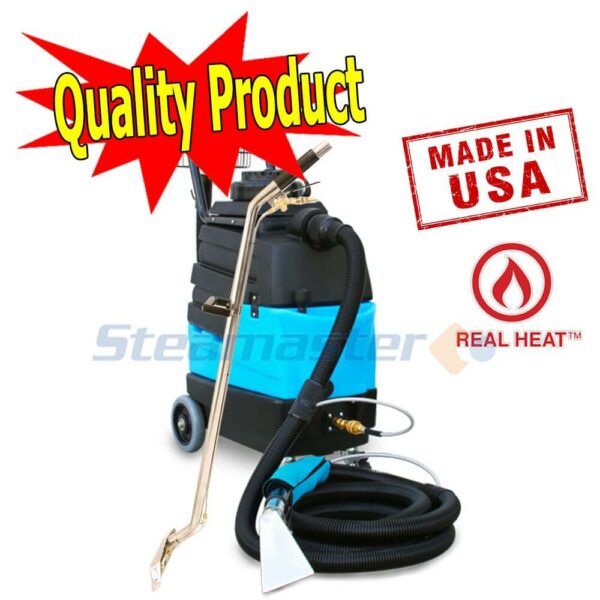 Mytee Lite 8070 120 PSI Heated Carpet Cleaning Business Start-Up Package for Small Carpet Cleaning Jobs, Commercial Upholstery Cleaning Machine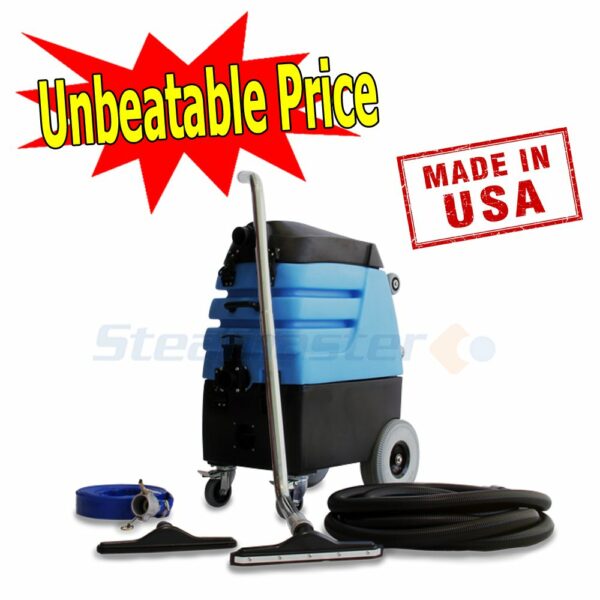 Mytee 7000SX Flood Hog™ Flood Extractor with 7.5m Extraction Hose, Pump Out Hose & Accessory Kit for Carpet and Tile Flood Extraction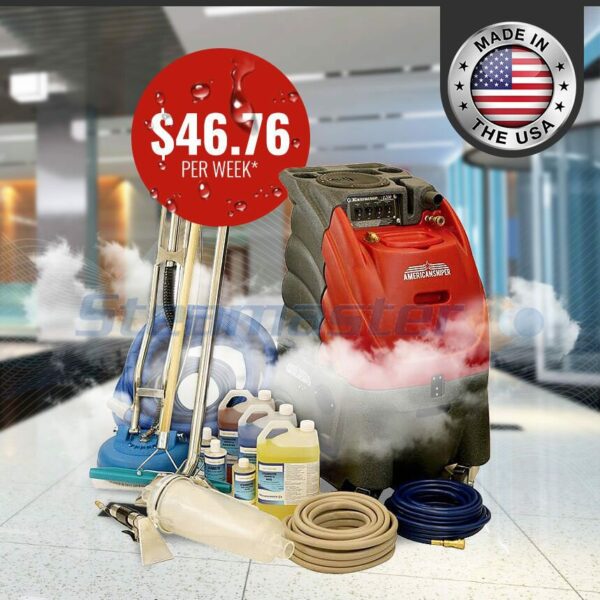 American Sniper 1200 PSI with Auto Fill/Empty Carpet, Upholstery, Tile and Grout Cleaning Business Package
Kanga 1600 PSI Tile & Grout Cleaning Machine with Pre-Heater & Auto Fill/Empty, the Most Powerful Carpet Cleaning Machine for Carpet, Upholstery, Tile and Grout Cleaning Business Start-Up Package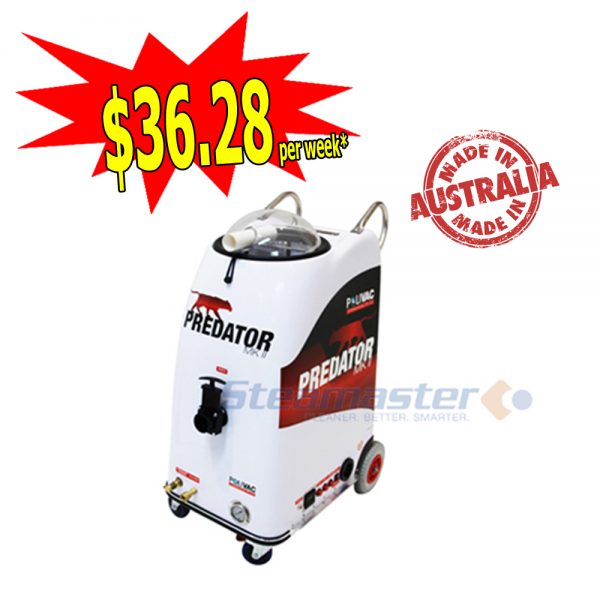 Polivac Predator MKII 500 PSI with Pre-Heater Carpet Cleaning Machine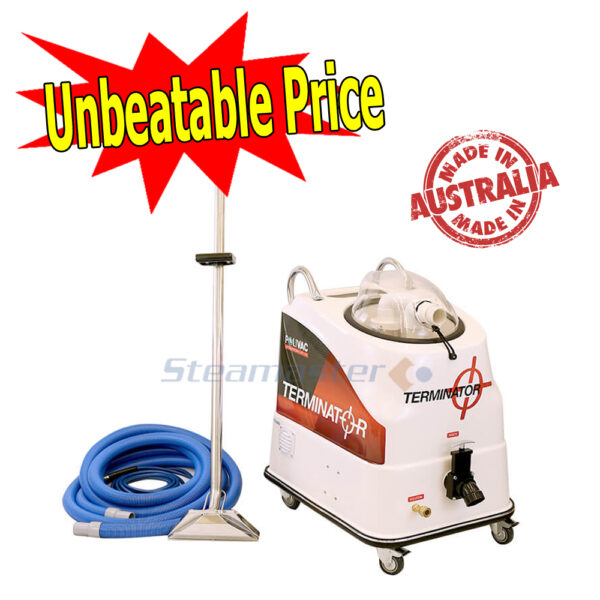 Polivac Terminator 220 PSI Carpet Cleaning Business Start-Up Package, A Compact Carpet Extraction Machine Designed To Fit Into The Back of Most Station Wagons
CARPET CLEANING ACCESSORIES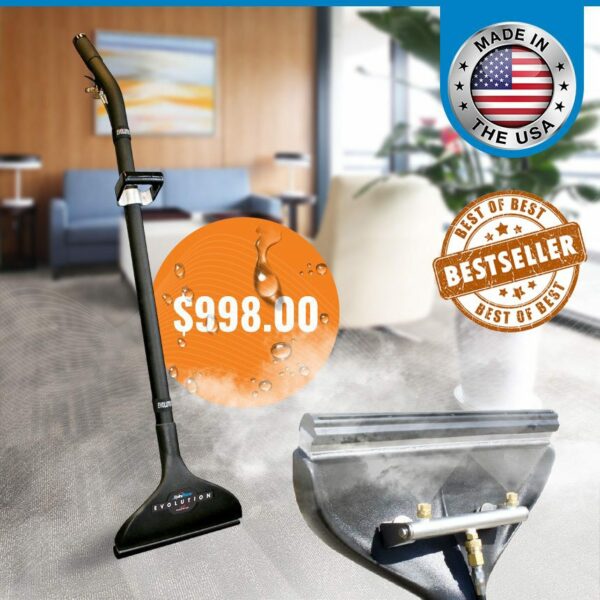 1.5" x 13" 2 Jet Evolution Carpet Cleaning Wand with Delrin® Glide, Extremely Lightweight Reducing User Fatigue, Unique Laminar Airflow Design Boosts Performance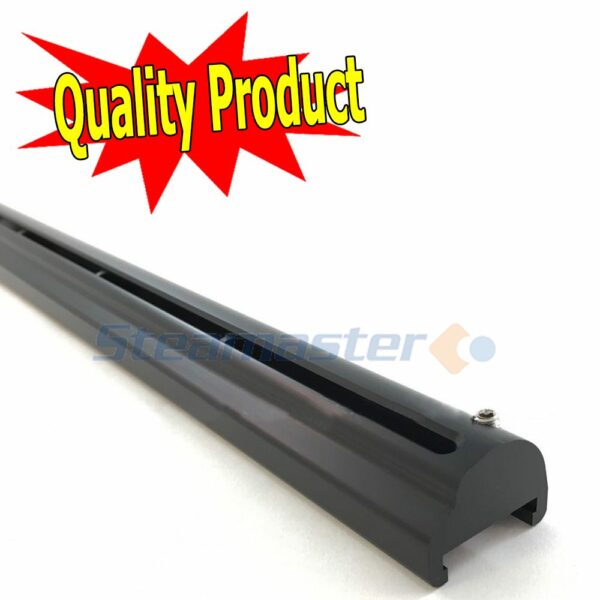 1.5" x 13" 2 Jet Evolution Carpet Cleaning Wand Replacement Delrin® Glide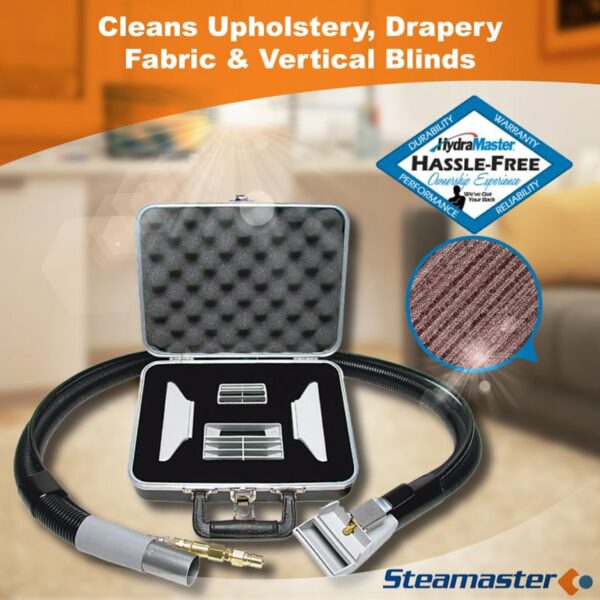 4-in-1 Upholstery Cleaning Hand Tool with Internal Spray Jet, Comes with 3m Vacuum & Solution Hose, 4-Piece Upholstery Tool Kit 3″, 4″, 6″ Upholstery Cleaning Tool and 6″ Drapery Cleaning Tool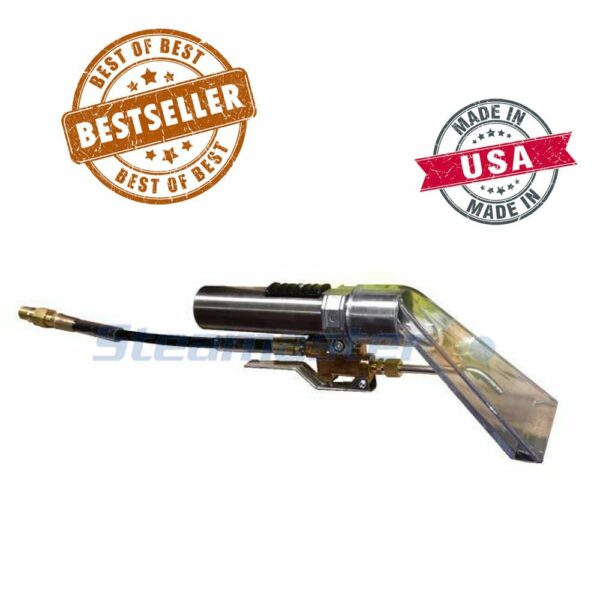 1.5″ x 3.5″ PMF Perspex Upholstery Cleaning Hand Tool with Internal Spray Jet (Fitted with 400PSI Aluminium Valve)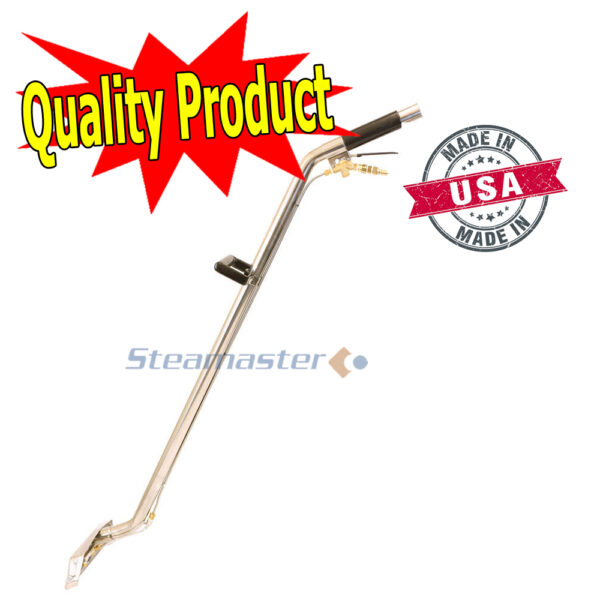 1.5″ x 12″ 2 Jet Carpet Cleaning Wand, Comes With 2 x 11001 or 11002 Tee-Jets, a Comfortable Grip Handle, a Vinyl Sleeve Grip for Heat Protection and Features a 12" Head for Wide Pick Up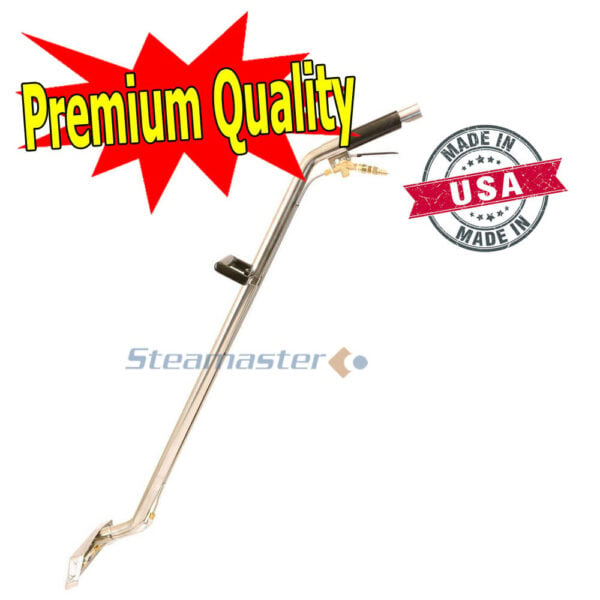 1.5″ x 12″ 4 Jet Carpet Cleaning Wand, Comes With 4 x 1/8 Male 9501 Vee-Jets, a Comfortable Grip Handle, a Vinyl Sleeve Grip for Heat Protection and Features a 12" Head for Wide Pick Up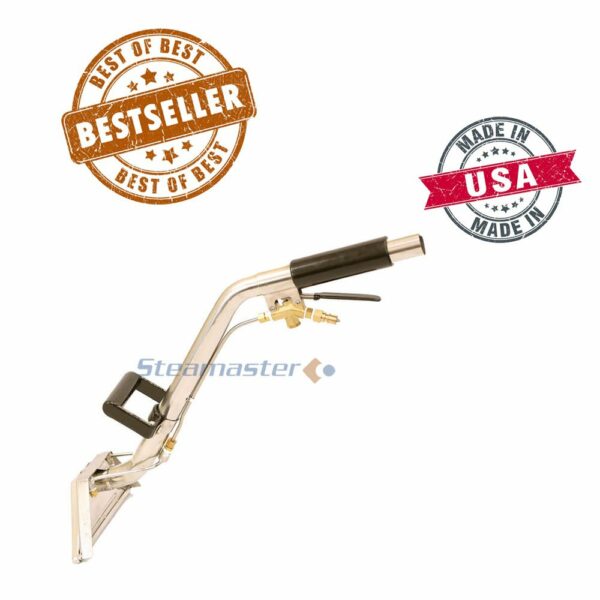 1.5″ x 10″ 2 Jet S-bend Carpet Cleaning Stair Wand, Comes With a Comfortable Grip Handle, a Vinyl Sleeve Grip for Heat Protection and Features a 10" Head for Wide Pick Up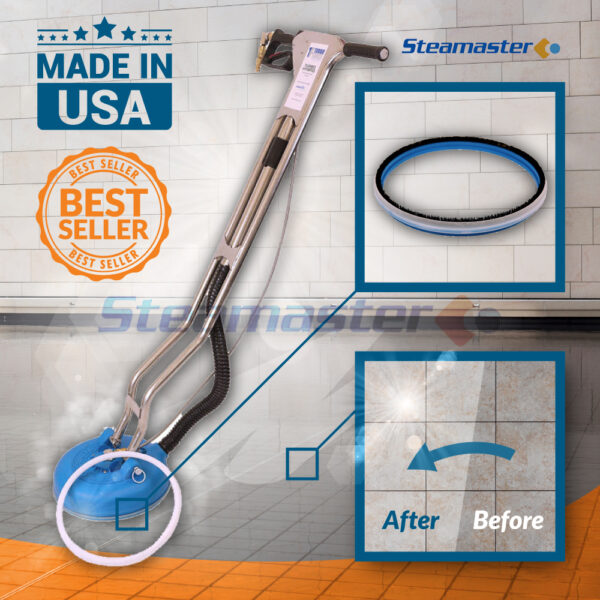 12″ Turbo Hybrid Tile & Grout Cleaning Tool, Has Patented Automatic Vacuum Compensator Leaves Floor Drier, Cleans up to 90 SQ Metres/Hour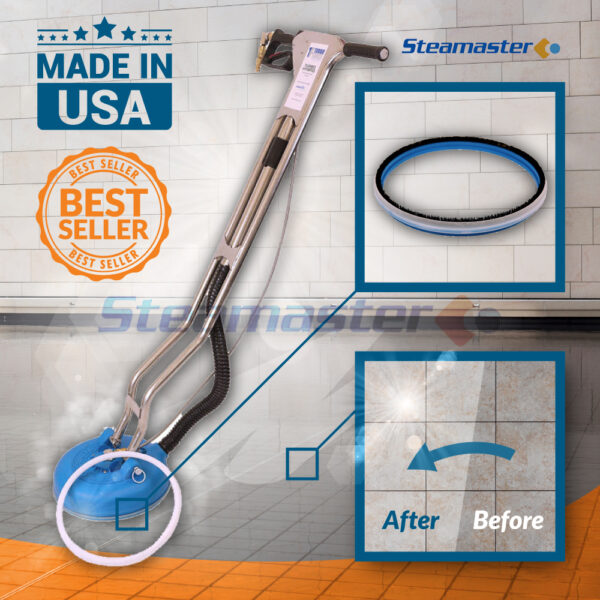 15″ Turbo Hybrid Tile & Grout Cleaning Tool, Has Patented Automatic Vacuum Compensator Leaves Floor Drier, Cleans up to 90 SQ Metres/Hour
7″ Mini Turbo Hybrid Handheld Tile & Grout Cleaning Tool Cleans Hard-To-Reach surfaces Like Tile Walls and Counter Tops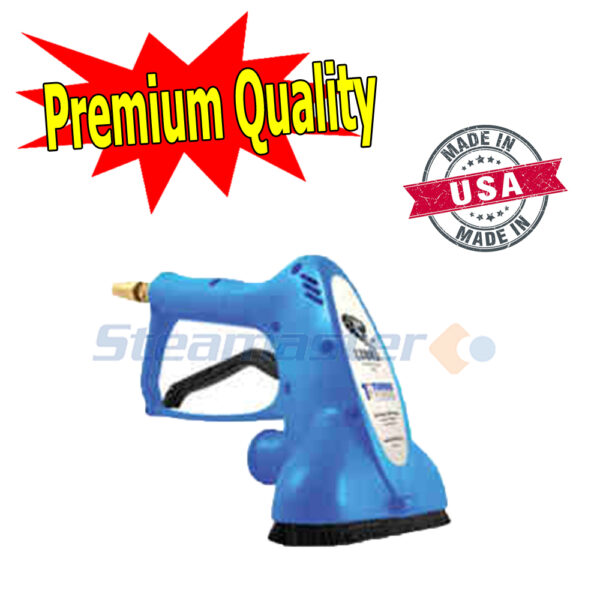 Cobra Tile & Grout Cleaning Hand Tool Features a Single Jet That Helps Power Through the Toughest Dirt and Grime in The Most Hard-to-Reach Areas Like Edges and Corners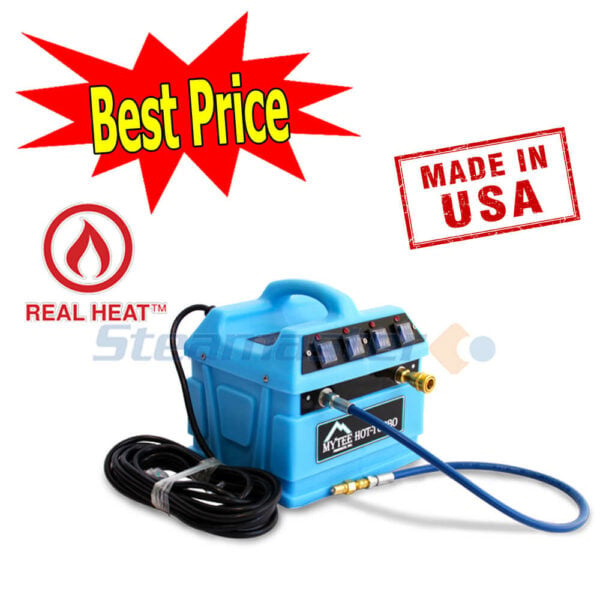 Mytee Hot Turbo 2400 Watt Portable Carpet Cleaner Heater, Can Be Hooked Up To Any Cold Water Carpet Extractor to Produce Hot Water – Maximum heat of 98ºC, Rated to 500PSI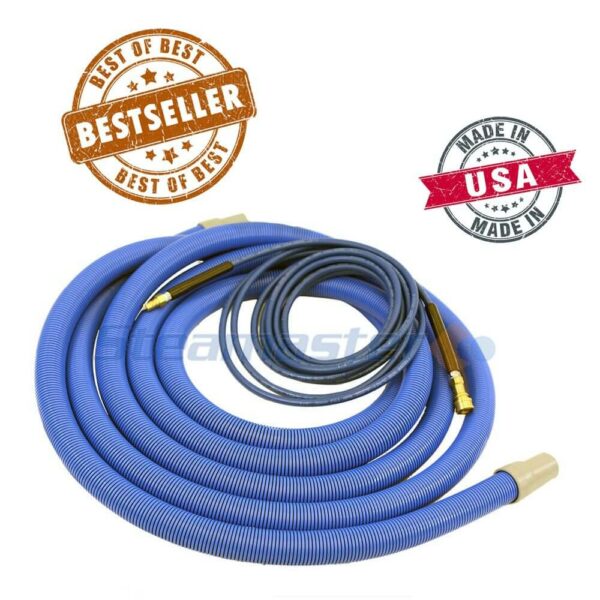 1.5″ (38mm Internal Diameter G-Vac) Crush Proof Vacuum Hose with Cuffs & Solution Hose Assembly 15m with Quick Couplings, Suitable for Use with Truckmounts & Portable Machines, Preferred by Commercial Carpet Cleaning Professionals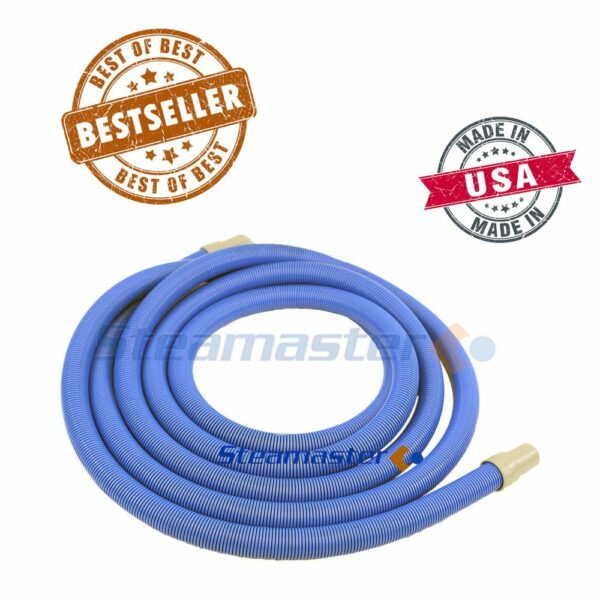 1.5″ (38mm Internal Diameter G-Vac) Crush Proof Vacuum Hose with Cuffs 15m, Preferred by Commercial Carpet Cleaning Professionals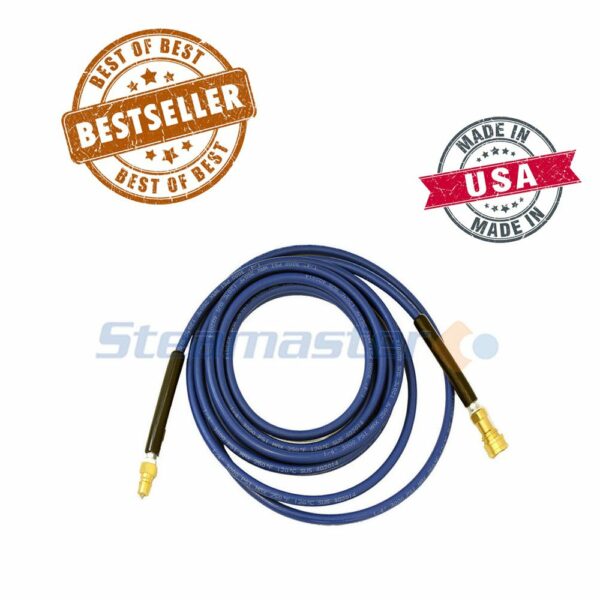 1/4″ 3000PSI Carpet Cleaning Solution Hose 15m with Quick Couplings, High Quality, Hot Water Resistant and Non-Marking, Preferred by Commercial Carpet Cleaning Professionals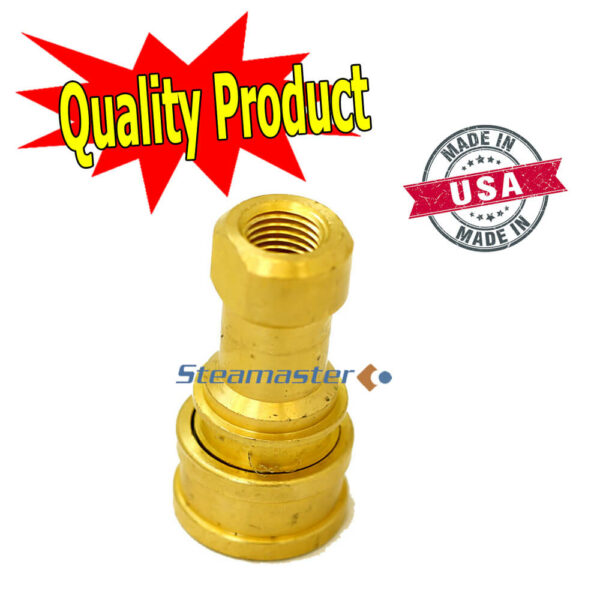 1/4F Brass Female Quick Coupling Features Double EPDM Seals Which are Resistant to High Pressure and Temperatures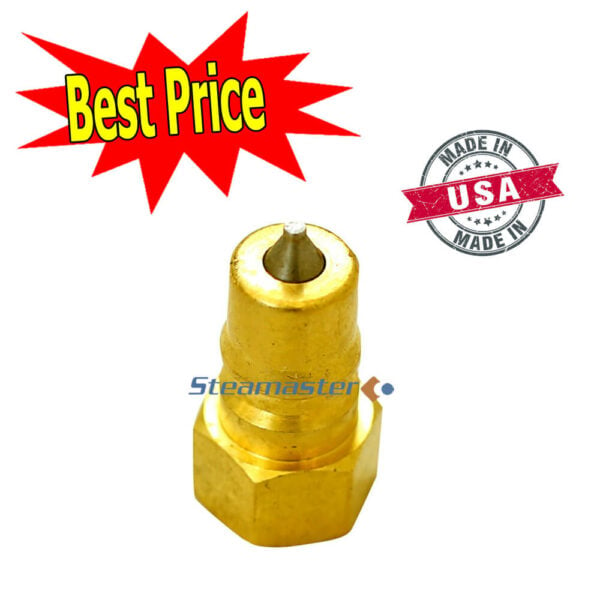 1/4F Brass Male Quick Coupling Features Heavy-Duty Double O-Rings, Resistant to High Pressure and Temperatures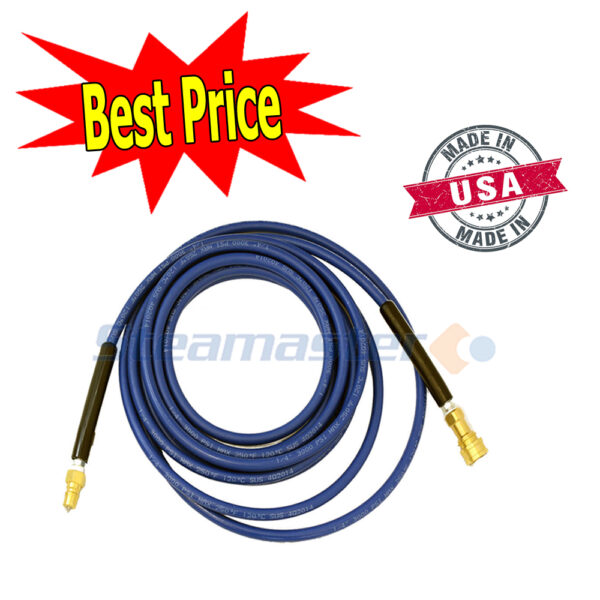 1/4″ 3000PSI Carpet Cleaning Solution Hose 7.5m with Quick Couplings, High Quality, Hot Water Resistant and Non-Marking, Preferred by Commercial Carpet Cleaning Professionals
1.5″ (38mm Internal Diameter G-Vac) Crush Proof Vacuum Hose with Cuffs 7.5m, Preferred by Commercial Carpet Cleaning Professionals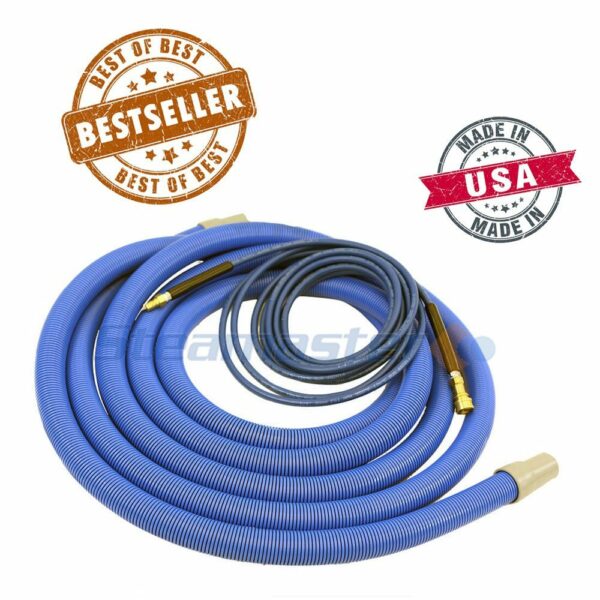 1.5″ (38mm Internal Diameter G-Vac) Crush Proof Vacuum Hose & Solution Hose Assembly 7.5m with Quick Couplings, Suitable for Use with Truckmounts & Portable Machines, Preferred by Commercial Carpet Cleaning Professionals
Vacuum Hose Cuff 2″ x 2", This Hose Cuff will Connect 2″ (51mm) Vacuum Hose to any 2″ (51mm) Carpet and Tile Cleaning Tool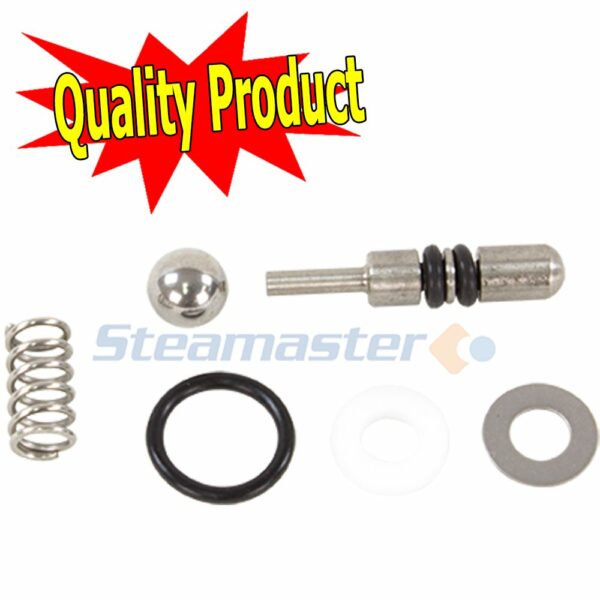 Wand Valve Repair Kit for Westpak Carpet Cleaning Wand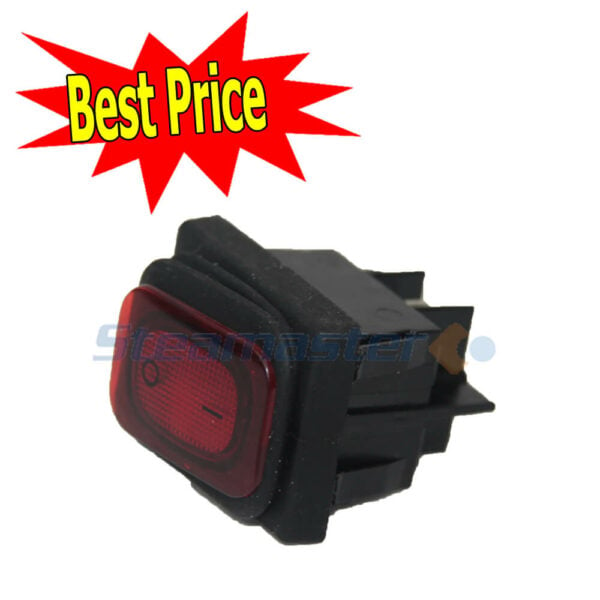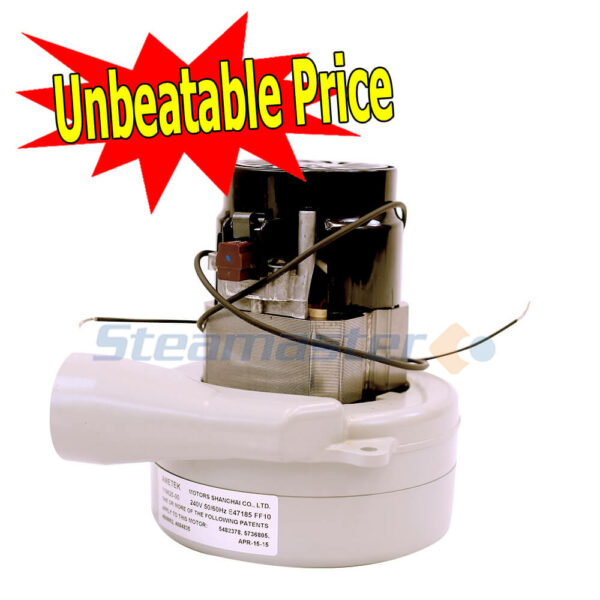 Vacuum Motor Ametek 2-Stage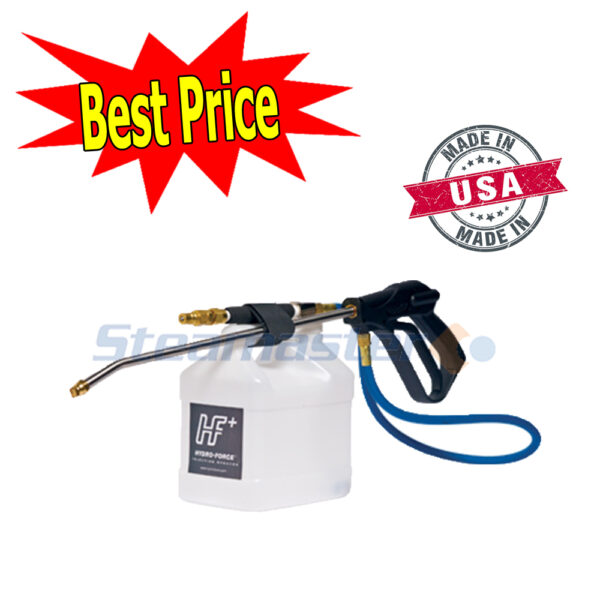 HydroForce™ Pro Injection Carpet Sprayer (Holds 4.73 Litres), The Most Popular Chemical Injection Sprayer in the Carpet Cleaning Industry, Reduces Your Spray Time in Half, Delivers 100-1,000 PSI So You Can Quickly Apply Pre-sprays, Deodorizers and More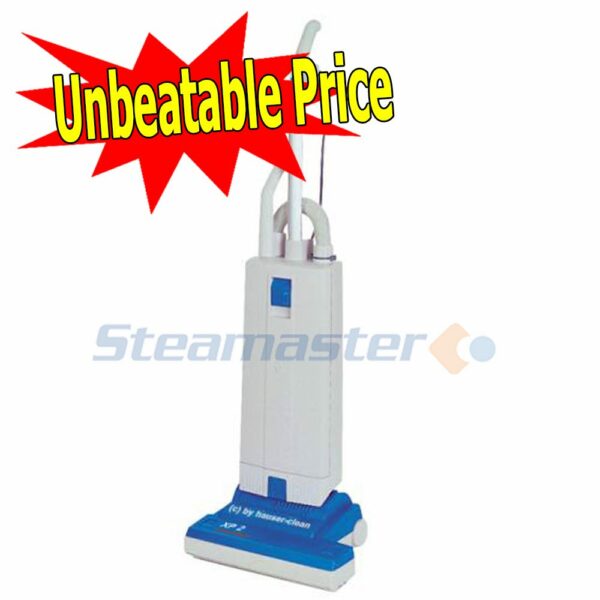 Columbus XP2 Vacuum Cleaner, 15″ Wide Cleaning Head Commercial Upright, Made In Germany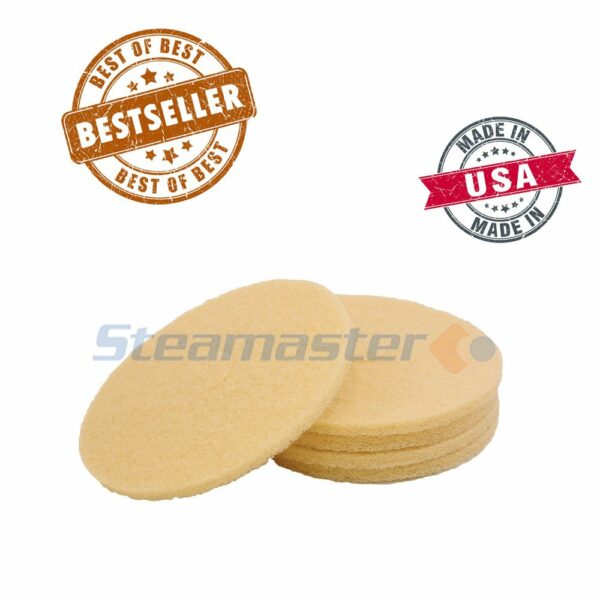 Polivac C27 Carpet Cleaning Pads, 17″ Fibre Plus Pads (Carton of 5), Use with 17″ Carpet Rotary Scrubbers, Ideal for Carpet Scrubbing and Encapsulation Carpet Cleaning, Lasts up to 900 Square Metres Per Pad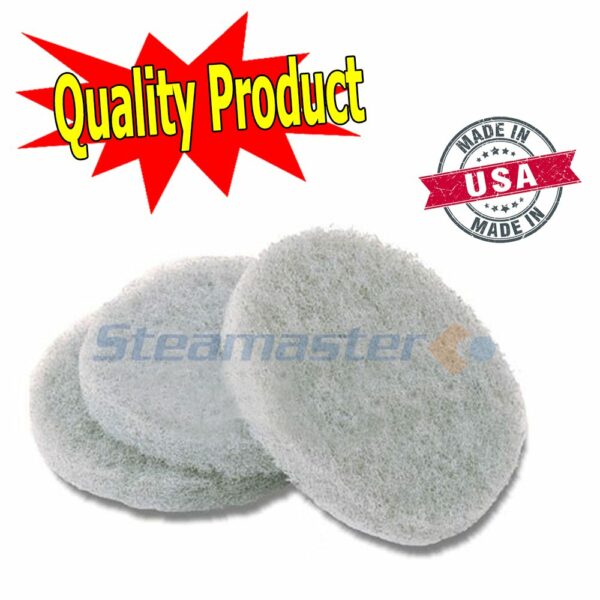 Cimex CR48 Carpet Cleaning Pads, 8″ Fibre Plus Max Pads (Carton of 15), Use with Ideal for Scrubbing and Encapsulation Cleaning of Commercial Carpets, Lasts up to 900 Square Metres Per Pad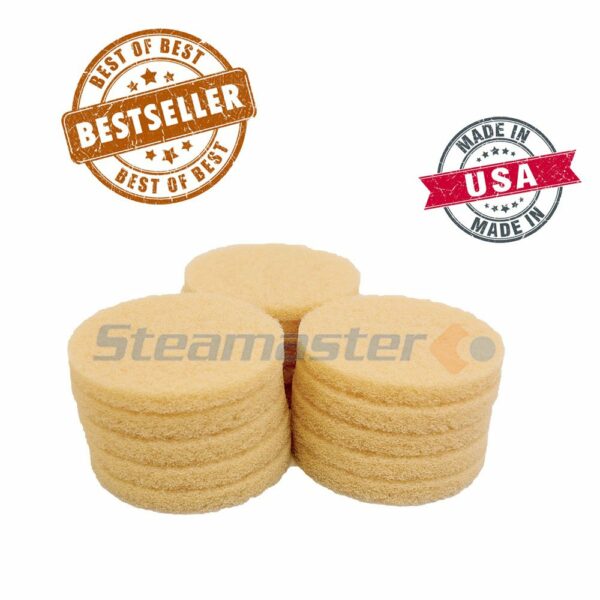 Cimex CR48 Carpet Cleaning Pads, 8″ Fibre Plus Pads (Carton of 15), Use with Cimex CR48, Ideal for Carpet Scrubbing and Encapsulation Carpet Cleaning, Lasts up to 900 Square Metres Per Pad
CARPET CLEANING CHEMICALS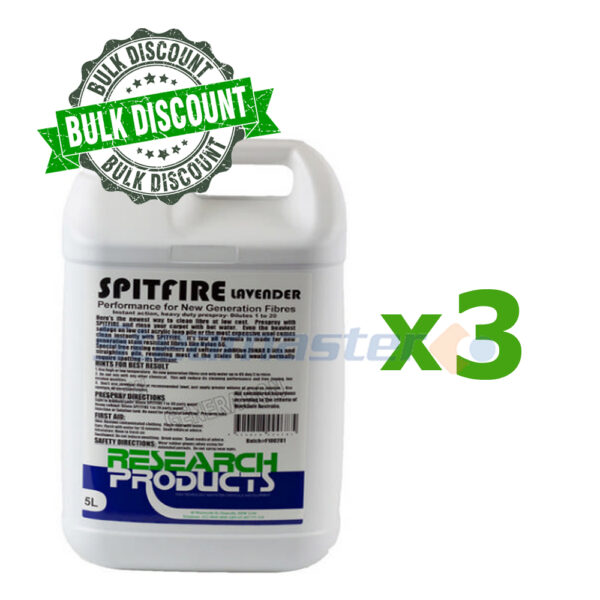 Research Products Spitfire Lavender 15L Lavender Scented Pre-Spray for Use on Synthetic Carpets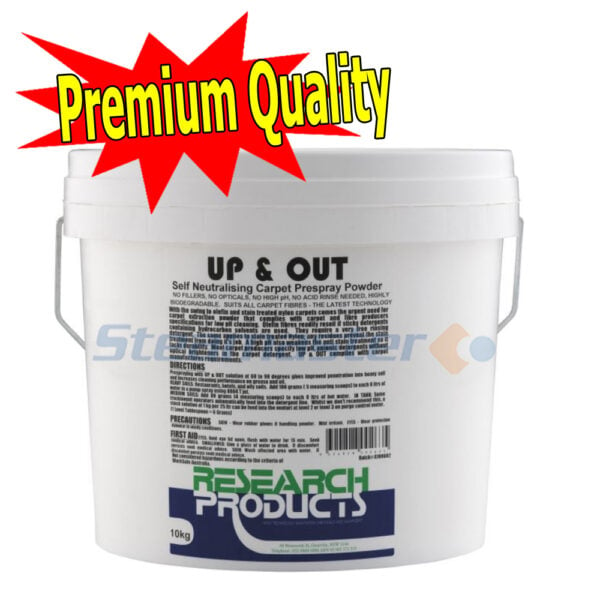 Research Products Up & Out 10KG Heavy Duty Pre-Spray Powder for Use on Synthetic Carpets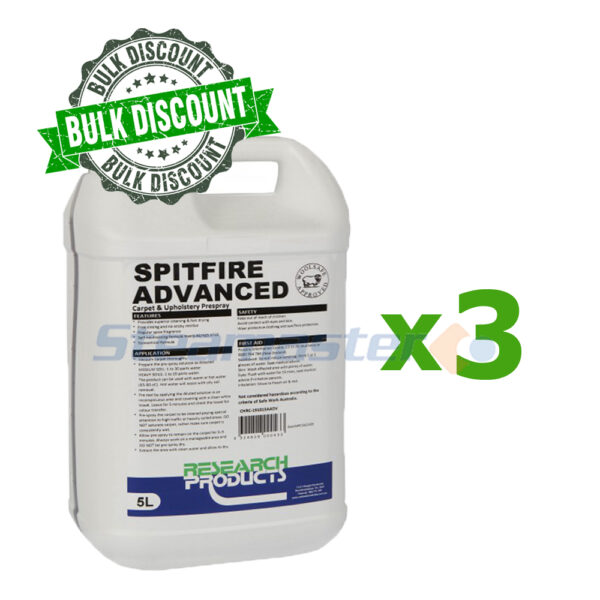 Research Products Spitfire Advanced 15L Woolsafe Carpet & Upholstery Pre-Spray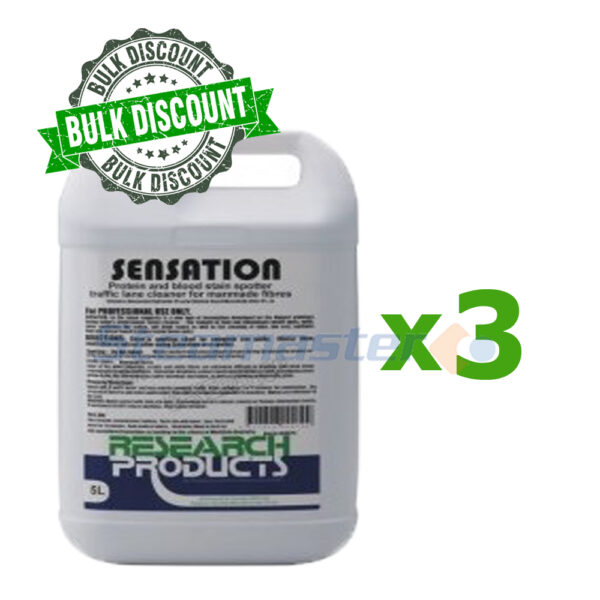 Research Products Sensation 15L Spotting Solution to Remove Blood & Protein Based Stains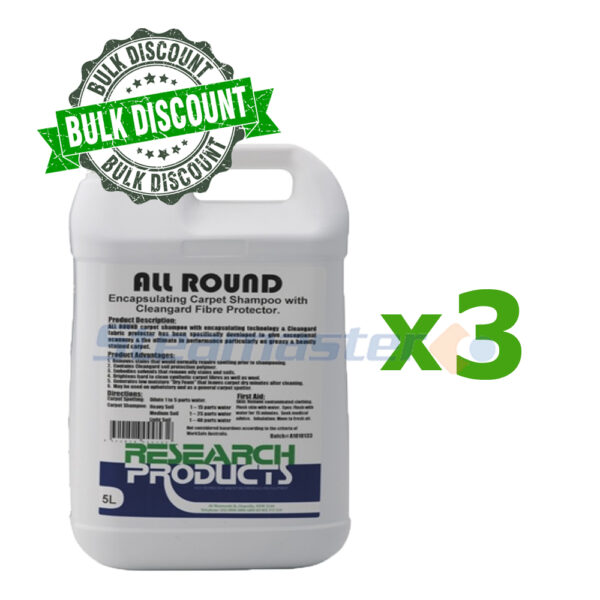 Research Products All Round 15L Carpet Shampoo With Encapsulation Technology & Fabric Protector for Use on Synthetic and Wool Carpets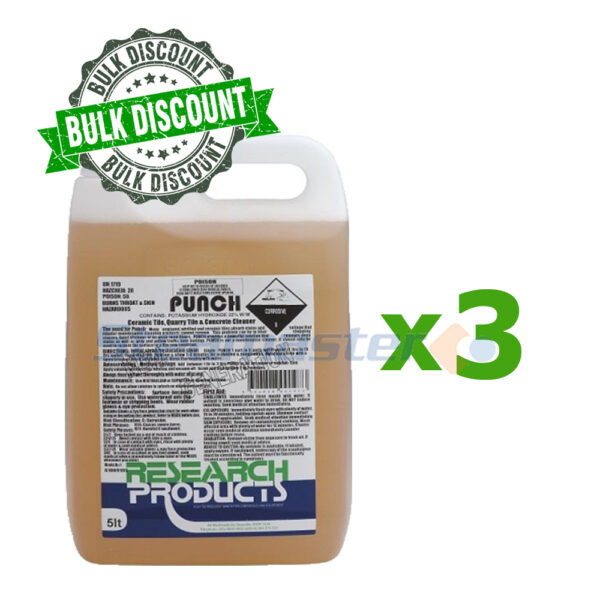 Research Products Punch 15L Powerful, Highly Concentrated Alkaline Solution for Cleaning Tile & Grout Floors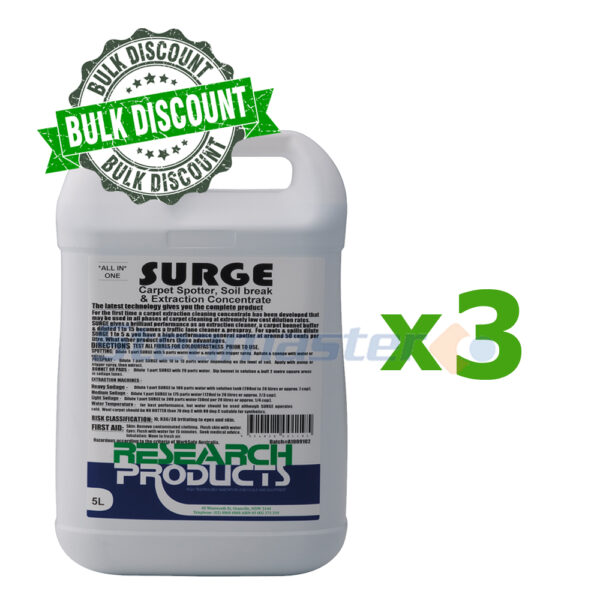 Research Products Surge 15L All in One Spotting, Pre-Spray and Extraction Solution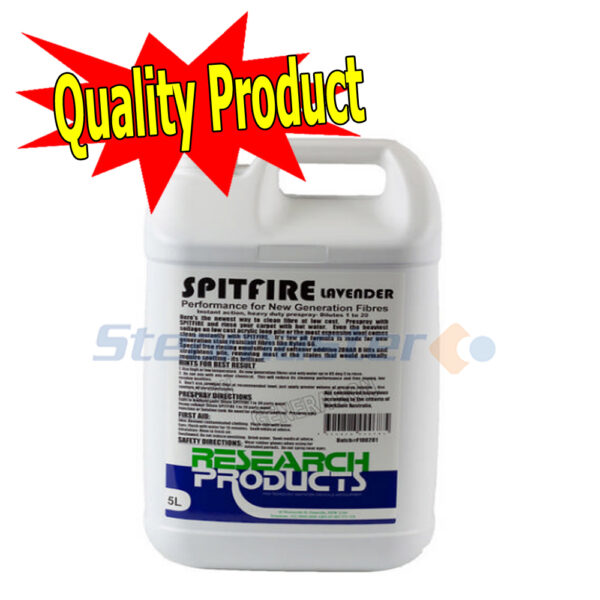 Research Products Spitfire Lavender 5L Lavender Scented Pre-Spray for Use on Synthetic Carpets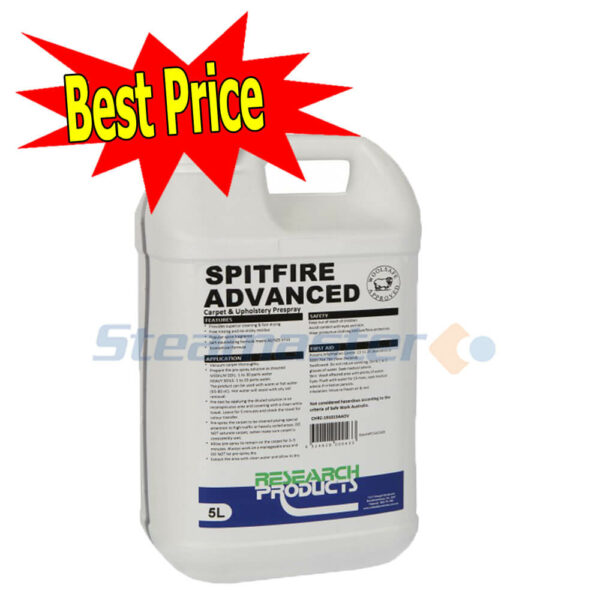 Research Products Spitfire Advanced 5L Woolsafe Carpet & Upholstery Pre-Spray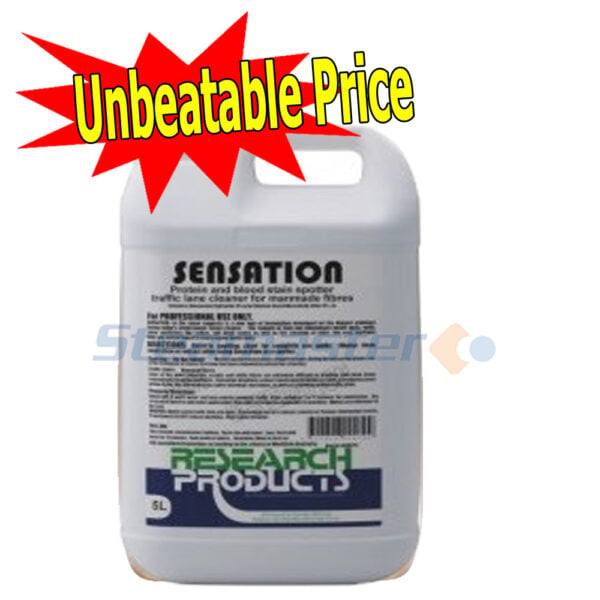 Research Products Sensation 5L Spotting Solution to Remove Blood & Protein Based Stains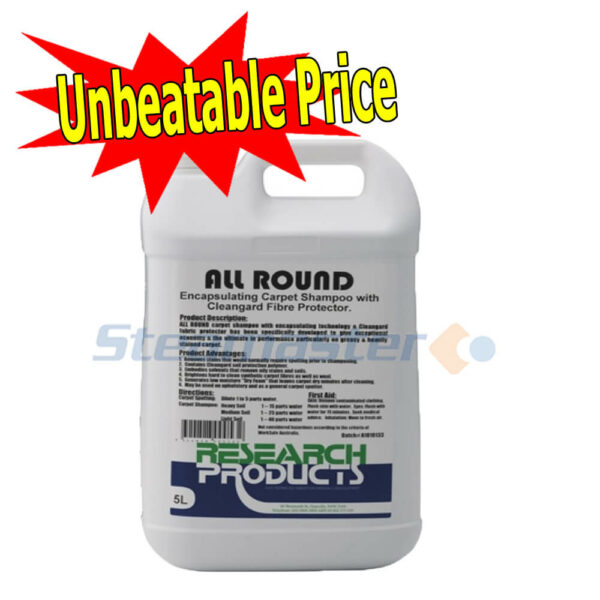 Research Products All Round 5L Carpet Shampoo With Encapsulation Technology & Fabric Protector for Use on Synthetic and Wool Carpets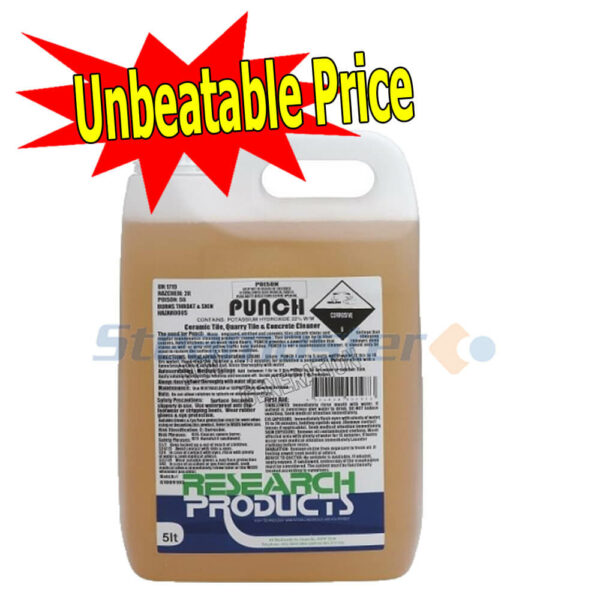 Research Products Punch 5L Powerful, Highly Concentrated Alkaline Solution for Cleaning Tile & Grout Floors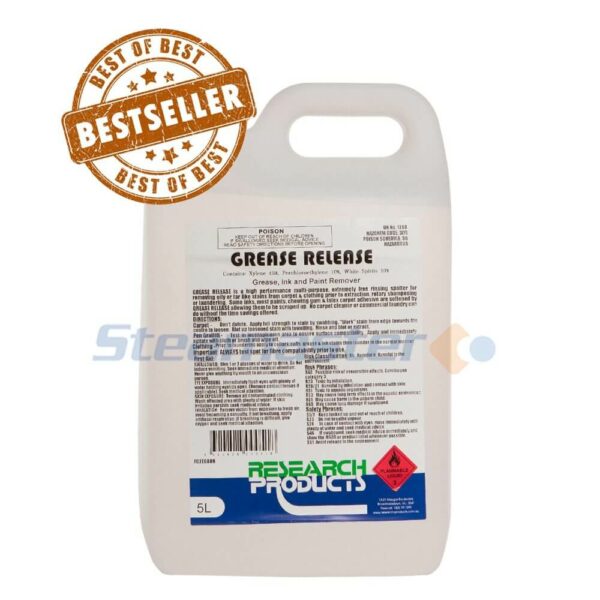 Research Products Grease Release 5L High Performance Spotting Solution to Remove Grease and Oil Stains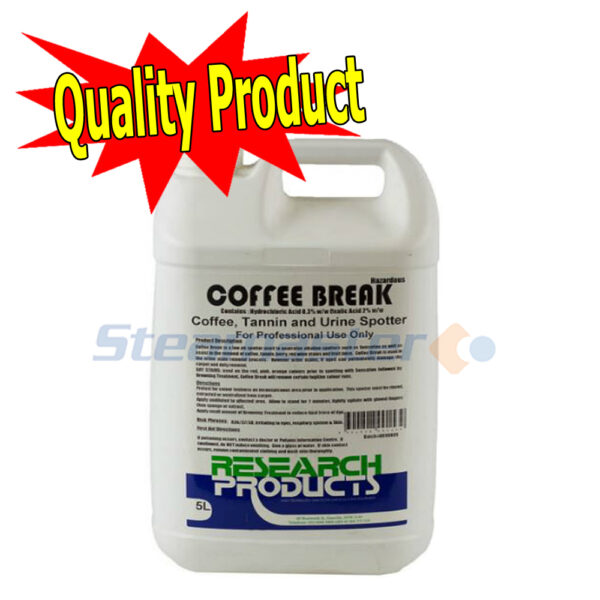 Research Products Coffee Break 5L Spotting Solution to Remove Coffee and Tannin Stains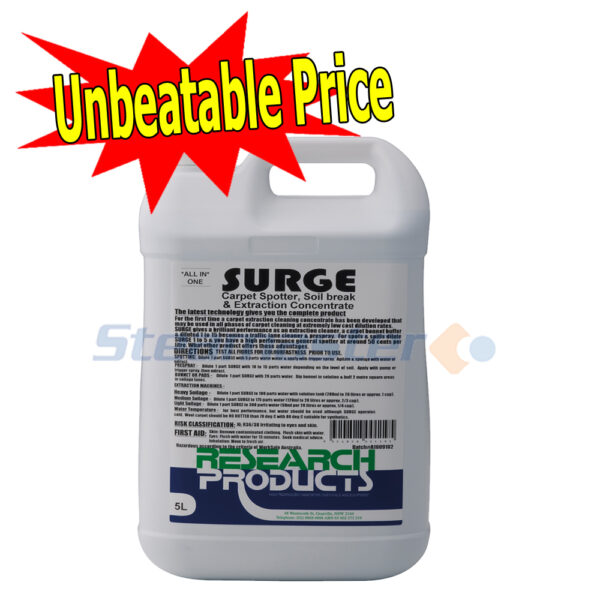 Research Products Surge 5L All in One Spotting, Pre-Spray and Extraction Solution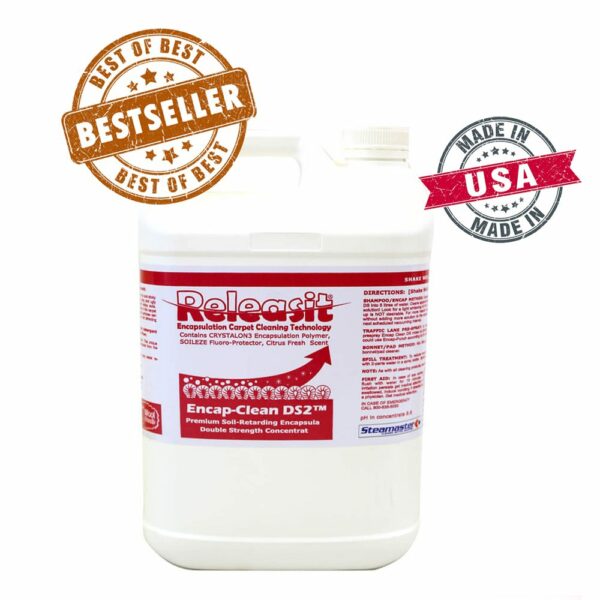 Releasit Encap DS-2 Encapsulation Carpet Cleaning Solution, High Performance, Potent, for Use on Synthetic and Wool Carpets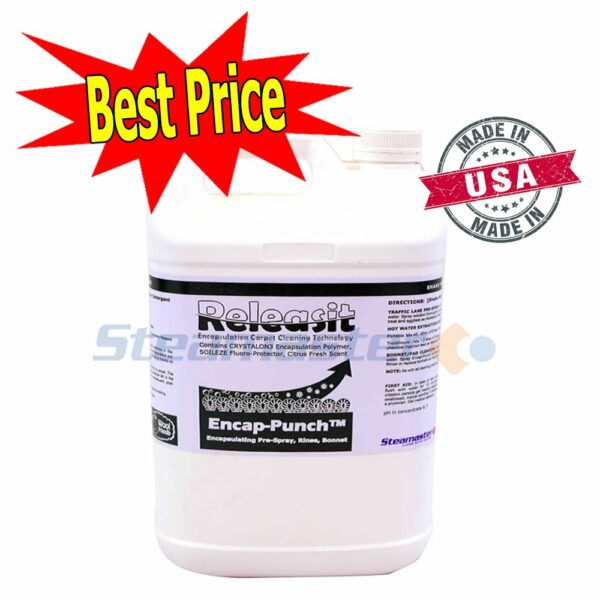 Releasit Encap Punch High Performance, Potent, Encapsulation & Pre-Spray Carpet Cleaning Solution for Use on Synthetic and Wool Carpets