Cleaning Company Expanding Into Carpet Cleaning
Are You The Owner
Of A Cleaning Company &
Want to Expand Into
Carpet Cleaning?
Congratulations, you've recognised the huge potential in expanding your cleaning business by including "carpet cleaning services!"
And you've come to the right place in terms of getting the best equipment, chemicals & advice with setting up a carpet cleaning business
Steamaster is Australia's leading provider of just about "EVERYTHING" associated with carpet cleaning.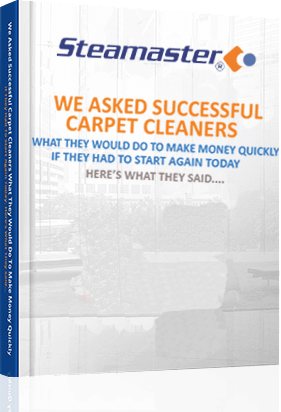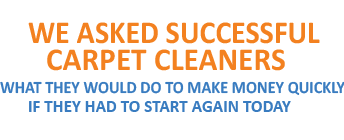 We do not SPAM. Your privacy is protected.
WHY Carpet Cleaning Is So Profitable If You Get it Right
Because almost ALL homes & office buildings have wall-to-wall carpeting, you have a HUGE market to tap into.
Whilst commercial clients want their premises to be spick n' span, homeowners want to ensure that their carpet lasts as long as possible, given the investment they've made in it.
YOUR CARPET & TILE CLEANING START UP PACKAGE GETS YOU GOING
WHAT COMES WITH THE PACKAGE:
Pex 500 Carpet Cleaning Machine
1.5" x 13" Evolution Carpet Cleaning Wand with 2 Jets
Rotovac 360i Triple Jet Carpet Cleaning Powerhead 12″
Rotovac 360i Tile and Grout Cleaning Brush Head 12″
Vacuum Hose & Solution Hose Assembly 1.5″ 7.5m
PMF 3.5″ Internal Spray Upholstery Tool with Clear Head
Carpet Rake
Power Lead
Chemical Start Up-Kit
Comprehensive User Manual
Equipment Training (subject to location)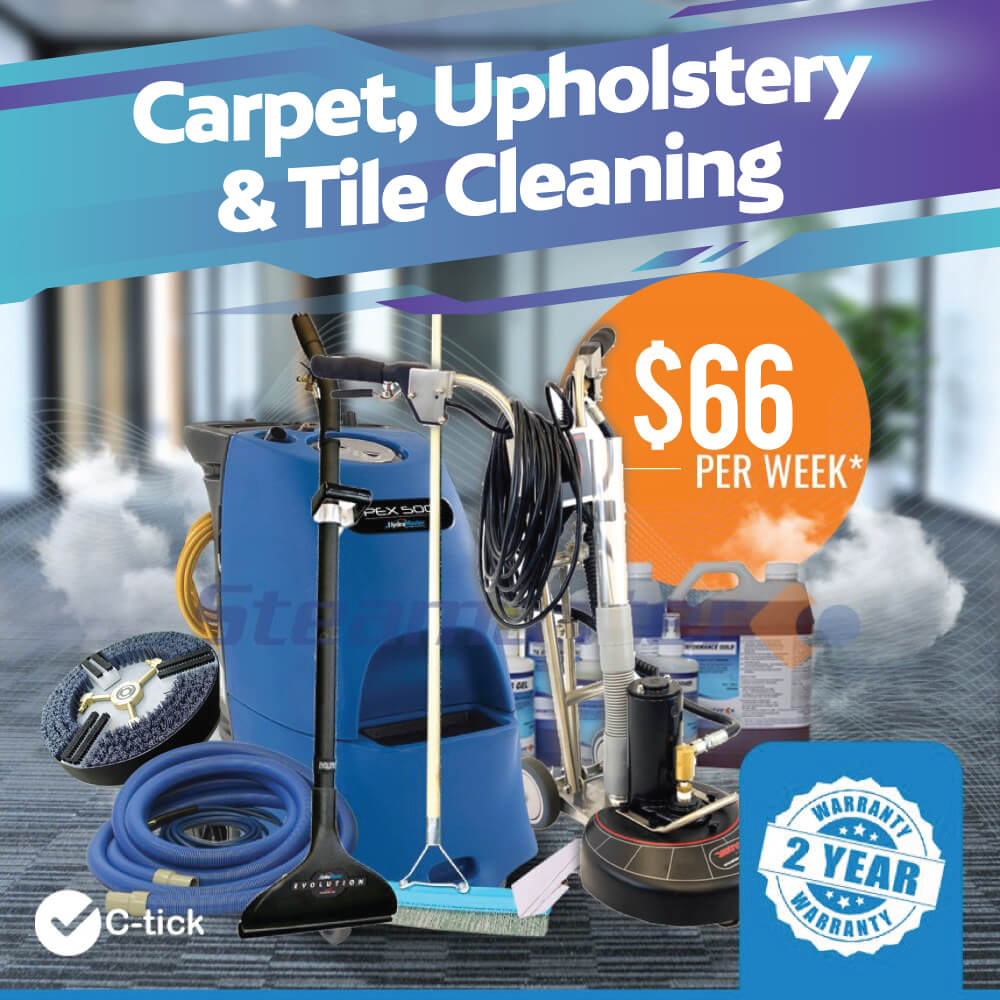 Here's A Few Major Reasons Why Carpet Cleaning Can Be Very Lucrative:
It's a reasonably smooth transition for you, given your existing business model.
Both the commercial & residential prospects are too busy to look after their own carpet cleaning & are happy to pay a professional.
Machinery & chemicals are relatively inexpensive (if you get from us!) – allowing you to enjoy a sizable "profit-margin".
The "scope" for clients is WIDE – from homeowners to restaurants, medical centres, warehouses, retailers, educational centres, hotels, resorts, schools – & the list goes on!
Add "Tile and Grout Cleaning" to your
Services & Skyrocket your income!
There's more tiles & hard floors in modern homes today – so take advantage of this!
More & more homes & offices are featuring tiles & hard floors these days – so why not take advantage of this & offer floor tile & grout cleaning?
It's FACT that tiles & grout get dirty more easily than any other hard surface, so offering your cleaning services in this capacity can open up a whole new revenue stream for you!
Why let the specialist "tile cleaners" have this market to themselves?
We have the best tile & grout cleaning machinery available, most are manufactured in Australia & the USA.
Our floor & grout cleaning machines are perfect for all sorts of needs – corporate offices, warehouses, industrial premises & other "business locations" – where spotless floors are a priority.
And of course, there's a HUGE market in residential homes as well – so don't miss out on this lucrative opportunity to expand your business into cleaning tiles & hard floors.
Use our equipment across all types of cleaning…. AND MAKE MORE Money!
Kitchen Floor
Bathroom Floor & Wall
Around pools
Fabric
Upholstery
Tiles
Grout
Etc…
CHECK OUT THESE INCREDIBLE COMMERCIAL CARPET CLEANING EQUIPMENT START UP PACKAGES
ENJOY 6% INTEREST FINANCE ON EQUIPMENT
We know it's hard starting a NEW business – so we're happy to help with providing "LOW INTEREST FINANCE" to approved clients!! This way, you can "hit the ground running" without the stress of having to find money!!
At Steamaster, we try to think of every possible way to make things easier for you!
As part of our exclusive "Business In A Box" opportunity, you'll get access to "expert training" from Col Nation, Australia's leading "carpet cleaning" guru.
Col holds online training courses, where you'll learn HOW to become "an expert" yourself – in carpet cleaning, upholstery cleaning, leather cleaning & advanced stain removal.
Remember, when you can promote yourself as "an expert", your prices can be HIGHER, because most people expect to pay more for "expertise".
So we are going to show you HOW TO CHARGE MORE for your services.
Rating and Reviews

STEAMASTER Australia


Reviewed by Mark Symons on
.
STEAMASTER Australia

Steamaster is fantastic. Bought a big kit from them as a small business, works great. They are very knowledgeable, quick to fix any problems and have solution. Special thanks to Duy, quick replys and answers about products and equipments.



Rating: 5