Perks Of Using Commercial Floor Scrubbers For Professional Floor Cleaning
Perks Of Using Commercial Floor Scrubbers For Professional Floor Cleaning
We understand how important it is to choose floor scrubbers for your commercial cleaning business, especially when you are always at your client's beck and call. 
Unhealthy and unclean floors can affect your client's health. As a leading supplier of floor polishers and scrubbers, we recommend you to use only commercial-grade equipment. And in case you are worried about the cost of the equipment, let us tell you the cost is minimal when compared to the smile on your clients' faces.
What's more, our top-quality floor scrubbers come with pad holders and can be used for cleaning requirements that are both urgent and demanding. The equipment comes with accessories and a comprehensive user manual to train your professional cleaners on how to efficiently use it.
In this post, we will talk about the perks of using commercial floor scrubbers for professional floor cleaning. It ensures:
Brilliant Stain Removal
You no longer have to try hard to remove those stubborn stains on your client's fancy floors. Whether they are tiles, marble or concrete – every floor can be cleaned perfectly through our professional equipment. These machines are easy to operate and maneuver around spaces with limited access.
Increases The Floor's Longevity
By professionally cleaning the floors periodically with floor scrubber machines, you can increase the floor's longevity. Even if they have hardwood floors, the use of these machines will ensure the TLC they deserve. Which means your clients won't have to refinish them or replace them for decades to come. Won't they absolutely love you for an A-class service?
Creates A More Sterile Environment
Professional floor cleaning using floor scrubber removes dust, debris, and other soil particles, thus making the environment healthier, and the property aesthetically pleasing.
Eliminates Germs
By using these incredible tile and grout cleaning machines, you can keep your clients' away from alarming diseases caused by unclean floors. Moreover, they will love having a home that's always guest-ready. Who knows when their favourite cousin may stop by?
Final Words
Most cleaning professionals tend to use a vacuum cleaner on the floors; it serves the purpose for the time being. But it is not as efficient as professional floor cleaning done with the help of electric floor scrubbers & polishers. 
Vacuum cleaners only remove dust from the surface, but tile and grout scrubbing machines offer a convenient, time-efficient cleaning so that you can deliver your client's expectations without fail.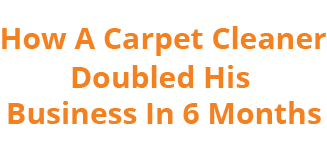 We do not SPAM. Your privacy is protected.
Rating and Reviews

STEAMASTER Australia


Reviewed by Mark Symons on
.
STEAMASTER Australia

Steamaster is fantastic. Bought a big kit from them as a small business, works great. They are very knowledgeable, quick to fix any problems and have solution. Special thanks to Duy, quick replys and answers about products and equipments.



Rating: 5