Is Carpet, Tile and Grout Cleaning A Good Business To Start?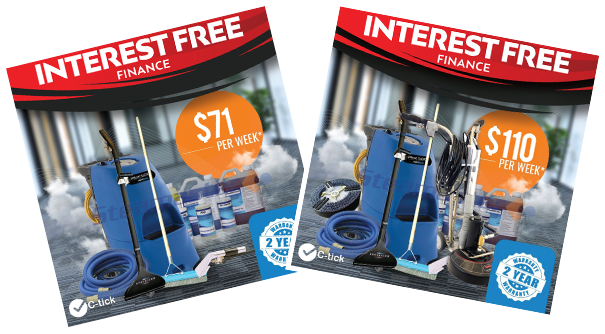 THE BEST PROFESSIONAL
CARPET UPHOLSTERY & TILE
CLEANING BUSINESS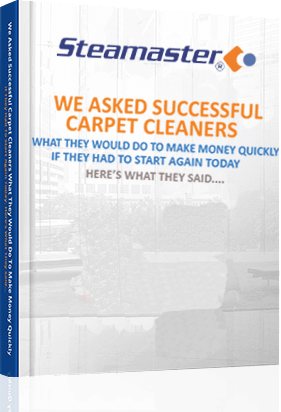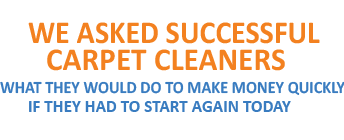 We do not SPAM. Your privacy is protected.
How To Start A Carpet, Tile and Grout Cleaning Business
Tom: Should I give up my day job to actually start the carpet cleaning business? Do I just dive in and go for it? What are your recommendations?
Col: Okay, if you've got lots of money behind you, you might be able to survive, but typically getting into this industry, it's going to be the first business for most people entering this industry. It's a good idea to work your way into it slowly. If you've got a job that's a nine to five job or something like that, maybe start off on the weekends, build your weekends slowly and when you're so busy on the weekends that you just, you haven't got any more time, yeah, then may be time to back off on the day job.
Tom: That's good advice. That's sound advice. Is it quite hard physical work to clean carpet?
Col: Well there's not too many fat carpet cleaners.
Tom: Good point.
Col: You can save a lot on gym fees.
Tom: Right but is it really physically strenuous? I mean, how strong do you have to be to do carpet cleaning?
Col: You don't have to be Arnold Schwarzenegger, no, but as long as you're reasonably fit or if you're not fit you soon will be. There's a lot of running up and down stairs. There's a lot of physical movement. It's quite a physical job, but as I say, I never attend a gym and you know, I'm a reasonable size.
Tom: But the average person can actually do that? It's not like you have to be.
Col: Yeah, male, female, a lot of ladies in the industry these days.
Tom: That's encouraging. Yeah, okay, so you don't have to be a really strong guy to do it.
Col: No, there's, I mean, you don't have to lift big, heavy furniture. Some furniture's just going to stay there. Even a furniture removalist won't move a cabinet that's chock a block full of crystal, so why should we?
Tom: No, good point. Good point.
Click here to see the best carpet cleaning equipment
Rating and Reviews

STEAMASTER Australia


Reviewed by Mark Symons on
.
STEAMASTER Australia

Steamaster is fantastic. Bought a big kit from them as a small business, works great. They are very knowledgeable, quick to fix any problems and have solution. Special thanks to Duy, quick replys and answers about products and equipments.



Rating: 5
Start your carpet cleaning service company, start your carpet cleaning business, tile and grout cleaning business, upholstery cleaning business, carpet cleaning business Sydney, Melbourne, Brisbane, Perth, Adelaide, Gold Coast, Sunshine Coast, Moreton Bay, Canberra, Darwin, Hobart, Launceston, Newcastle, Central Coast,
Lake Macquarie,
Port Stephens, Wollongong, Albury, Wodonga, Geelong, Townsville, Cairns, Tweed Heads, Bendigo, Toowoomba, Rockingham, Alice Springs, Albany, Armidale, Bacchus Marsh, Ballina, Ballarat, Batemans Bay, Bathurst, Broken Hill, Broome, Bunbury, Bundaberg, Burnie, Busselton, Cessnock, Coffs Harbour, Dalby, Devonport, Dubbo, Emerald,
Forster, Tuncurry,
Gawler, Geraldton, Gladstone, Griffith, Grafton, Goulburn, Gympie, Hervey Bay, Horsham, Kalgoorlie, Karratha, Kiama, Kwinana, Lara, Lismore, Lithgow, Mackay, Maryborough, Maitland, Mandurah, Melton, Mildura, Mount Isa, Mount Gambier, Nambour, Nowra, Ocean Grove, Orange, Pakenham, Palmerston, Port Augusta, Port Hedland, Port Lincoln, Port Macquarie, Port Pirie, Queanbeyan, Rockhampton, Shepparton, Singleton, Sunbury, Tamworth, Taree, Torquay, Traralgon, Wagga Wagga, Wangaratta, Warrnambool, Warwick, Whyalla, Yeppoon and other regional areas of Australia, call us on 1300 855 677 for Best Advice!