How to Start Carpet Cleaning Business and Attract High Paying Clients?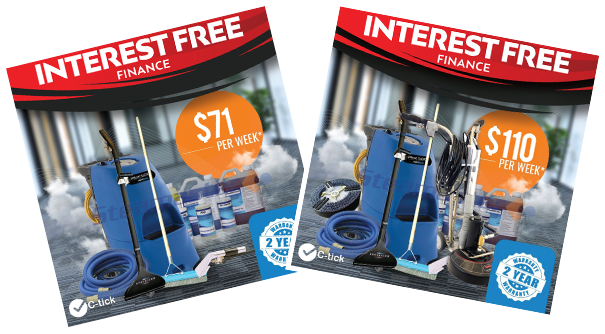 THE BEST PROFESSIONAL
CARPET UPHOLSTERY & TILE
CLEANING BUSINESS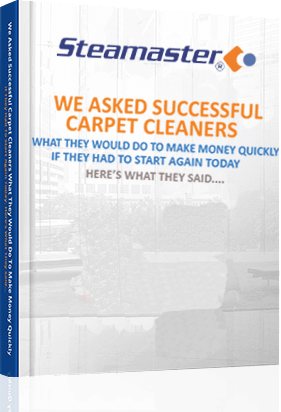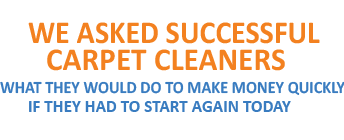 We do not SPAM. Your privacy is protected.
YOUR START UP PACKAGE GETS YOU GOING
WHAT COMES WITH THE PACKAGE:
Pex 500 Carpet Cleaning Machine
1.5" x 13" Evolution Carpet Cleaning Wand with 2 Jets
Vacuum Hose & Solution Hose Assembly 1.5″ 7.5m
PMF 3.5′ Internal Spray Upholstery Tool with Clear Head
Carpet Rake
Power Lead
Chemical Start Up-Kit
Comprehensive User Manual
Equipment Training (subject to location)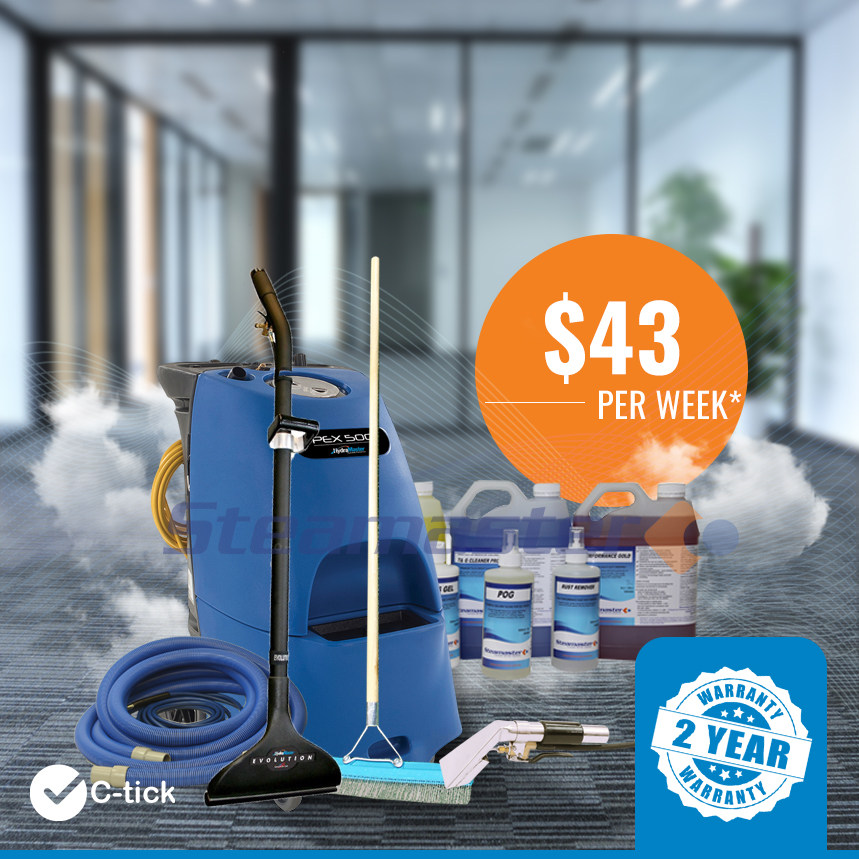 Here Are 3 Convincing Reasons Why you Should Start
a Carpet Cleaning Business
Starting a carpet cleaning business is a very unique business opportunity, unlike anything else available because…
1. You don't need any fancy qualifications or previous experience. As long as you have some 'common sense' you can make a 'better than average' income as a carpet cleaner.
2. You don't need a big budget. Carpet cleaning is great because you can start on a shoestring budget and start 'topping up' your income FAST.
3. You don't need to quit your job. You can start carpet cleaning in your spare time… replace your work income… and leave your job when you feel comfortable.
Add "Tile and Grout Cleaning" to your
Services & Skyrocket your income!
There's more tiles & hard floors in modern homes today – so take advantage of this!
More & more homes & offices are featuring tiles & hard floors these days – so why not take advantage of this & offer floor tile & grout cleaning?
It's FACT that tiles & grout get dirty more easily than any other hard surface, so offering your cleaning services in this capacity can open up a whole new revenue stream for you!
Why let the specialist "tile cleaners" have this market to themselves?
We have the best tile & grout cleaning machinery available, most are manufactured in Australia & the USA.
Our floor & grout cleaning machines are perfect for all sorts of needs – corporate offices, warehouses, industrial premises & other "business locations" – where spotless floors are a priority.
And of course, there's a HUGE market in residential homes as well – so don't miss out on this lucrative opportunity to expand your business into cleaning tiles & hard floors.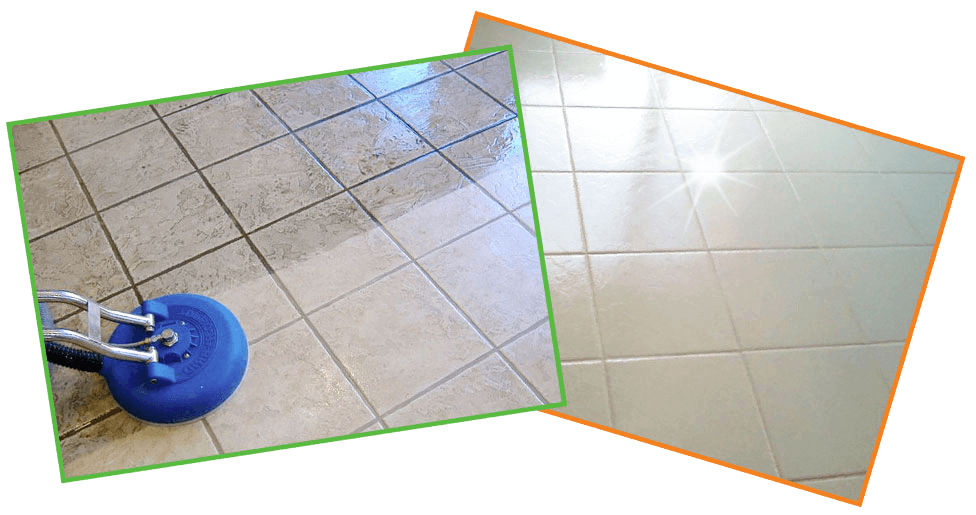 Use our equipment across all types of cleaning…. AND MAKE MORE Money!
Kitchen Floor
Bathroom Floor & Wall
Around pools
Fabric
Upholstery
Tiles
Grout
Etc…
Steamaster Can Help You
Every Step of The way!
Regardless of what business anyone decides to start, it's always "immensely valuable" to get advice and direction from industry experts. In your case, Steamaster can help fast-track not only your launch, but also the accumulation of profitable clients. You see, we are much more than just a supplier of carpet cleaning machinery, equipment and servicing
The "scope" for carpet cleaning clients is WIDE – from homeowners to restaurants, medical centres, warehouses, retailers, educational centres, hotels, resorts, schools – & the list goes on! If you can access a comprehensive facility like Steamaster, all the "hard work" is done – you can get equipment, chemicals & advice all from the one place. Are you interested in learning how to start a carpet cleaning business?
The Very Best in Equipment
At Steamaster, we can provide you with virtually EVERYTHING you need "under the one roof". And it gets better – you won't find better prices anywhere.
With us, you're buying DIRECT from the manufacturer & importer of the best carpet cleaning equipment in Australia. We import from the most reputable suppliers overseas & manufacture many of our lines here. And we offer incredibly good prices for machinery, equipment & chemicals.
CHECK OUT THESE INCREDIBLE COMMERCIAL CARPET CLEANING EQUIPMENT START UP PACKAGES
ENJOY 6% INTEREST FINANCE ON EQUIPMENT
We know it's hard starting a NEW business – so we're happy to help with providing "LOW INTEREST FINANCE" to approved clients!! This way, you can "hit the ground running" without the stress of having to find money!!
At Steamaster, we try to think of every possible way to make things easier for you!
Enjoy complimentary "Equipment Training" – yes, absolutely FREE!
We provide you with "easy to digest" online videos on "how to use" & "how to maintain" your equipment.
Enjoy "How To Clean Training" – again via online videos which are "easy to watch". We show you how to clean carpet & upholstery, treat stains & provide protection treatments. Includes giving you handy tips on cleaning carpets, fabrics & leather.
Enjoy complimentary membership of Steamaster Academy – an online "customer-attraction" marketing resource, showing you HOW to attract & keep customers.
This is a revolutionary "breakthrough" in the industry – absolutely unique. We've taken all the hard work out of "getting new clients" – & this incredible online resource provides you with "business & marketing" tips & advice that's priceless.
When you work with us, we treat you as a "team-member" & go out of our way to assist you to run a very profitable carpet cleaning business.
Rating and Reviews

STEAMASTER Australia


Reviewed by Mark Symons on
.
STEAMASTER Australia

Steamaster is fantastic. Bought a big kit from them as a small business, works great. They are very knowledgeable, quick to fix any problems and have solution. Special thanks to Duy, quick replys and answers about products and equipments.



Rating: 5
With Fast Increase In Demand For Carpet Cleaning – Starting A Carpet Cleaning Business Can Be Highly Profitable.
Carpet Cleaning Business Opportunity, Grout Cleaning Business Opportunity, Carpet Cleaning Business For Sale Sydney, Melbourne, Brisbane, Perth, Adelaide, Gold Coast, Sunshine Coast, Moreton Bay, Canberra, Darwin, Hobart, Launceston, Newcastle, Central Coast, Lake Macquarie, Port Stephens, Wollongong, Albury, Wodonga, Geelong, Townsville, Cairns, Tweed Heads, Bendigo, Toowoomba, Rockingham, Alice Springs, Albany, Armidale, Bacchus Marsh, Ballina, Ballarat, Batemans Bay, Bathurst, Broken Hill, Broome, Bunbury, Bundaberg, Burnie, Busselton, Cessnock, Coffs Harbour, Dalby, Devonport, Dubbo, Emerald, Forster, Tuncurry, Gawler, Geraldton, Gladstone, Griffith, Grafton, Goulburn, Gympie, Hervey Bay, Horsham, Kalgoorlie, Karratha, Kiama, Kwinana, Lara, Lismore, Lithgow, Mackay, Maryborough, Maitland, Mandurah, Melton, Mildura, Mount Isa, Mount Gambier, Nambour, Nowra, Ocean Grove, Orange, Pakenham, Palmerston, Port Augusta, Port Hedland, Port Lincoln, Port Macquarie, Port Pirie, Queanbeyan, Rockhampton, Shepparton, Singleton, Sunbury, Tamworth, Taree, Torquay, Traralgon, Wagga Wagga, Wangaratta, Warrnambool, Warwick, Whyalla, Yeppoon and other regional areas of Australia, call us on 1300 855 677 for Best Advice!