Get Financed For Things Needed To Start A Cleaning Business
ENJOY 6% FINANCE
APPROVAL IN 30 MINUTES!
get your CLEANING
EQUIPMENT now WITH
ENJOY 6% INTEREST FINANCE
We're offering 6% Interest Finance on Carpet Cleaning Equipment to make it Easier for you to start your new business, or buy new equipment. Applying for Finance is Easy & Fast. It takes less than 5 minutes to complete the application. You'll generally receive a decision within 30 minutes*.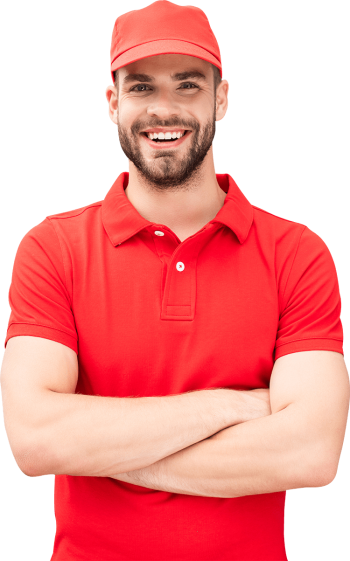 No Deposit, Nothing To Pay Today
FINANCE
Approval WITHIN 30 Minutes*
Get The Equipment you need today!

*Subject to terms & conditions
Get Your Carpet Cleaning Equipment With NO MONEY DOWN!
Don't worry if you may not have the funds to pay for carpet cleaning equipment upfront – we've got you covered!
Steamaster offers the most competitive finance in the industry because we source the funding for you direct from the bank and bypass finance brokers!
Don't pay 10%, 15% or more – we can provide low interest finance from just 6% to approved applicants (conditions apply).
So apply for your finance today and get your equipment with no money down!

Don't pay exorbitant interest rates for finance by going through brokers – enjoy a low 6% interest rate!

Upgrade your equipment now to make this year the best ever for your business!
YOUR Carpet & Upholstery Cleaning START UP PACKAGE GETS YOU GOING
WHAT COMES WITH THE PACKAGE:
Pex 500 Carpet Cleaning Machine
1.5" x 13" Evolution Carpet Cleaning Wand with 2 Jets
Vacuum Hose & Solution Hose Assembly 1.5″ 7.5m
PMF 3.5″ Internal Spray Upholstery Tool with Clear Head
Carpet Rake
Power Lead
Chemical Start Up-Kit
Comprehensive User Manual
Equipment Training (subject to location)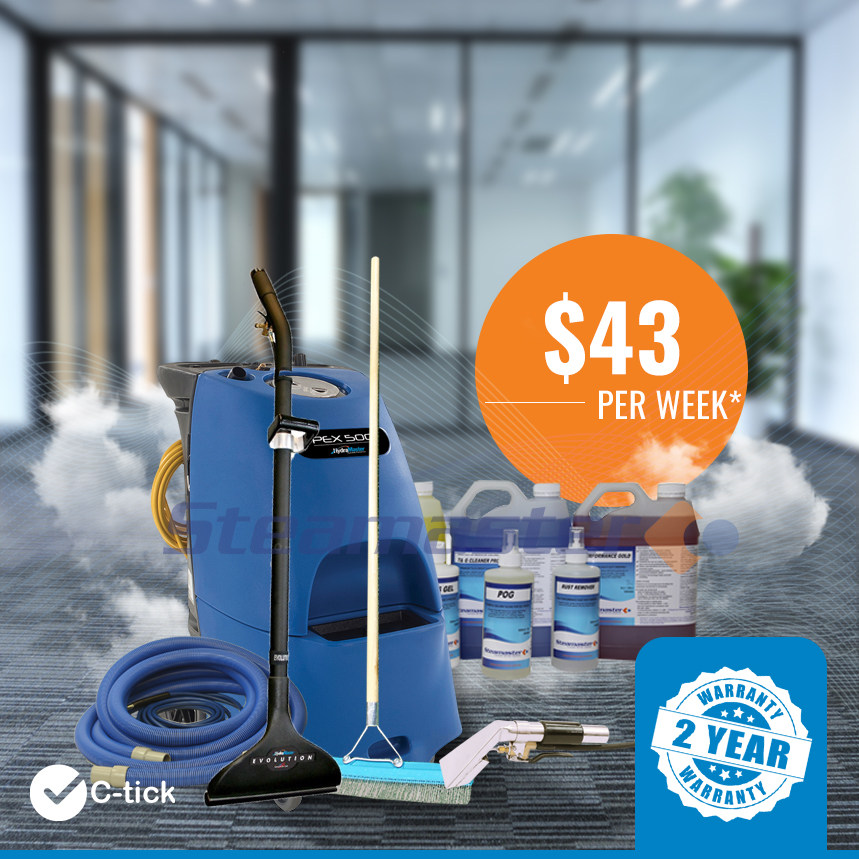 CHECK OUT THESE INCREDIBLE COMMERCIAL CARPET CLEANING EQUIPMENT START UP PACKAGES
Rating and Reviews


STEAMASTER Australia


Reviewed by Mark Symons on
.
STEAMASTER Australia

Steamaster is fantastic. Bought a big kit from them as a small business, works great. They are very knowledgeable, quick to fix any problems and have solution. Special thanks to Duy, quick replys and answers about products and equipments.



Rating: 5