What Equipment Will I Need To Start My Carpet Cleaning Business? Portable Carpet Extractor vs Truck Mount?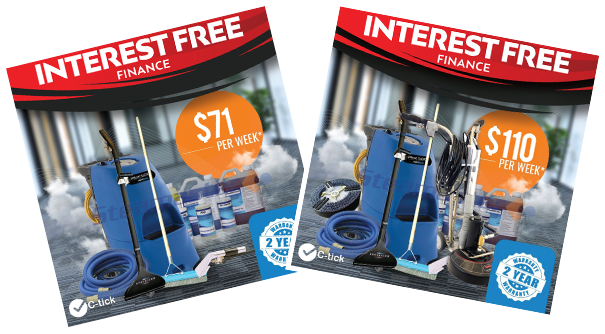 THE BEST PROFESSIONAL
CARPET UPHOLSTERY & TILE
CLEANING BUSINESS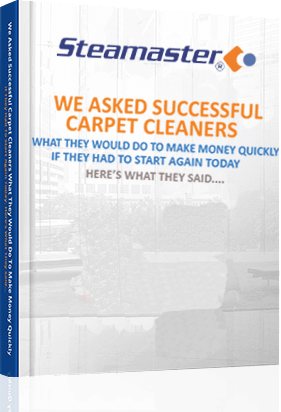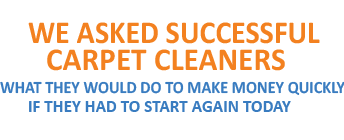 We do not SPAM. Your privacy is protected.
Tom: Tell them about the equipment. What carpet cleaning business start up kit do you need to get started?
Col: Okay. Basically, you need some sort of a hot water extraction machine. You've got to start with that. There is other machinery that you can tack onto the side of it, so scrubbing machines. You need an upholstery tool, of course, to be able to do upholstery cleaning, and just a few sprayers and a few things like that, so it doesn't take much equipment to actually get you started.
Tom: It sounds a little bit complicated, so if you can just try to simplify that for the guys. Are we talking about a hot water extraction portable machine, if I get the terminology right?
Col: Yeah. That's an electric machine. That's a good starting machine. An electric machine will get you started. You can do two jobs a day easily with an electric machine. If you wanted to spend a lot more money and buy into a truckmount machine, you can probably do a little bit more work.
Click here to see our carpet cleaning equipment
YOUR CARPET & TILE CLEANING START UP PACKAGE GETS YOU GOING
WHAT COMES WITH THE PACKAGE:
Pex 500 Carpet Cleaning Machine
1.5" x 13" Evolution Carpet Cleaning Wand with 2 Jets
Rotovac 360i Triple Jet Carpet Cleaning Powerhead 12″
Rotovac 360i Tile and Grout Cleaning Brush Head 12″
Vacuum Hose & Solution Hose Assembly 1.5″ 7.5m
PMF 3.5″ Internal Spray Upholstery Tool with Clear Head
Carpet Rake
Power Lead
Chemical Start Up-Kit
Comprehensive User Manual
Equipment Training (subject to location)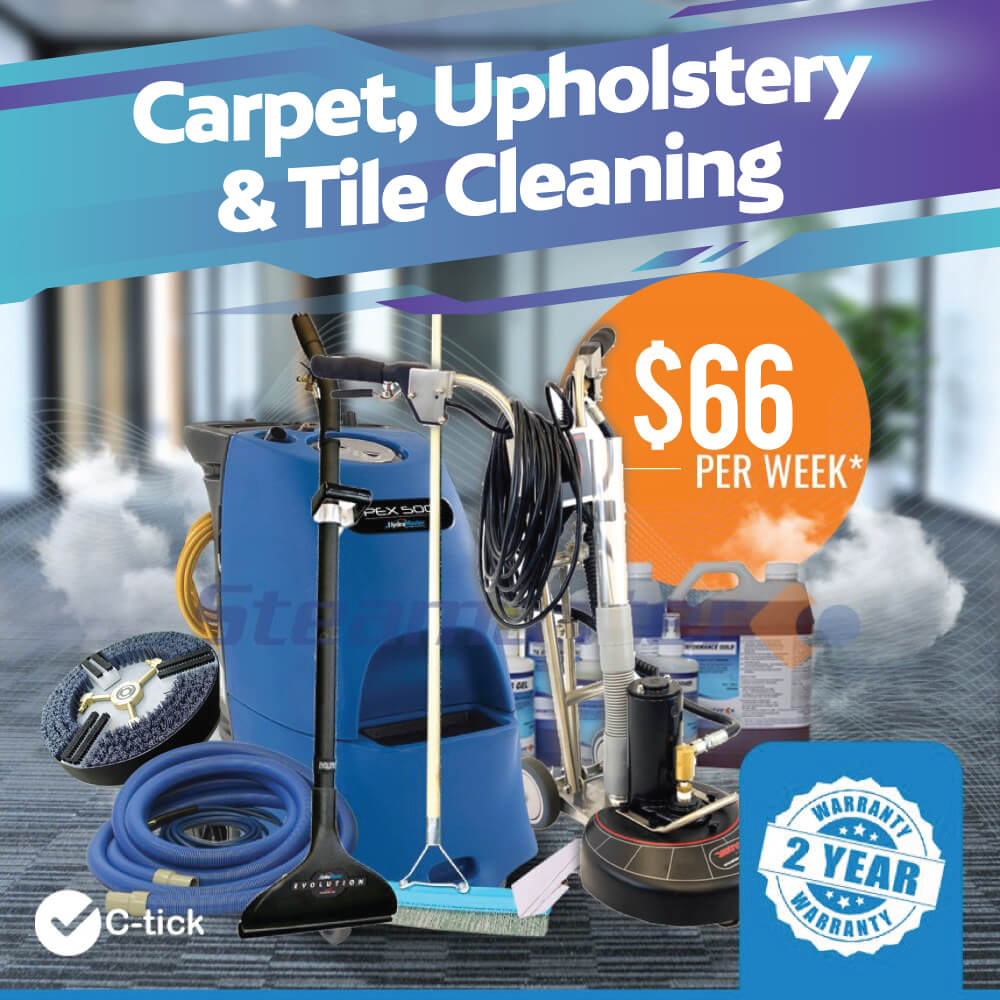 CHECK OUT THESE INCREDIBLE COMMERCIAL CARPET CLEANING EQUIPMENT START UP PACKAGES
ENJOY 6% INTEREST FINANCE ON EQUIPMENT
We know it's hard starting a NEW business – so we're happy to help with providing "LOW INTEREST FINANCE" to approved clients!! This way, you can "hit the ground running" without the stress of having to find money!!
At Steamaster, we try to think of every possible way to make things easier for you!
As part of our exclusive "Business In A Box" opportunity, you'll get access to "expert training" from Col Nation, Australia's leading "carpet cleaning" guru.
Col holds online training courses, where you'll learn HOW to become "an expert" yourself – in carpet cleaning, upholstery cleaning, leather cleaning & advanced stain removal.
Remember, when you can promote yourself as "an expert", your prices can be HIGHER, because most people expect to pay more for "expertise".
So we are going to show you HOW TO CHARGE MORE for your services.
Rating and Reviews

STEAMASTER Australia


Reviewed by Mark Symons on
.
STEAMASTER Australia

Steamaster is fantastic. Bought a big kit from them as a small business, works great. They are very knowledgeable, quick to fix any problems and have solution. Special thanks to Duy, quick replys and answers about products and equipments.



Rating: 5
Start Your Carpet Cleaning Service Company with our Commercial Carpet Cleaning Start Up Packages – Carpet Cleaning Start Up Packages – Carpet Cleaning Start Up Kit – Carpet Cleaning Equipment Start Up – Carpet Cleaning Business Start Up Package.
Carpet Cleaning Startup – Start Your Tile and Grout Cleaning Business, Upholstery Cleaning Business, C
arpet Cleaning Business for sale 
Sydney, Melbourne, Brisbane, Perth, Adelaide, Gold Coast, Sunshine Coast, Moreton Bay, Canberra, Darwin, Hobart, Launceston, Newcastle, Central Coast,
Lake Macquarie,
Port Stephens, Wollongong, Albury, Wodonga, Geelong, Townsville, Cairns, Tweed Heads, Bendigo, Toowoomba, Rockingham, Alice Springs, Albany, Armidale, Bacchus Marsh, Ballina, Ballarat, Batemans Bay, Bathurst, Broken Hill, Broome, Bunbury, Bundaberg, Burnie, Busselton, Cessnock, Coffs Harbour, Dalby, Devonport, Dubbo, Emerald,
Forster, Tuncurry,
Gawler, Geraldton, Gladstone, Griffith, Grafton, Goulburn, Gympie, Hervey Bay, Horsham, Kalgoorlie, Karratha, Kiama, Kwinana, Lara, Lismore, Lithgow, Mackay, Maryborough, Maitland, Mandurah, Melton, Mildura, Mount Isa, Mount Gambier, Nambour, Nowra, Ocean Grove, Orange, Pakenham, Palmerston, Port Augusta, Port Hedland, Port Lincoln, Port Macquarie, Port Pirie, Queanbeyan, Rockhampton, Shepparton, Singleton, Sunbury, Tamworth, Taree, Torquay, Traralgon, Wagga Wagga, Wangaratta, Warrnambool, Warwick, Whyalla, Yeppoon and other regional areas of Australia, call us on 1300 855 677 for Best Advice!