Carpet And Upholstery Cleaning: Everything You Need To Know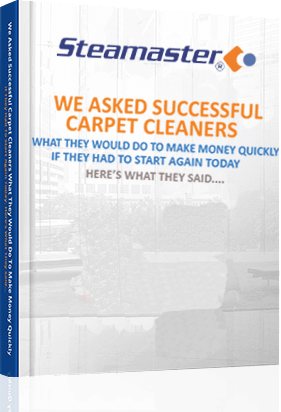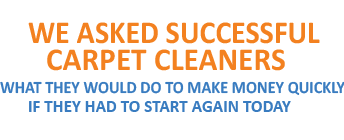 We do not SPAM. Your privacy is protected.
Who doesn't want wonderful-looking furniture in the house? This is why upholstery cleaning service is in high demand these days. As a pro cleaner, a lot of pressure is on you to ensure that the carpets and furniture end up looking aesthetic and clean. However, even the best upholstery cleaning machine cannot help you if you don't know the basic tips that we will cover in this article. 
 Why clean the upholstery regularly
Furniture tends to get dirty very easily. When not cleaned regularly, all the dirt and grime get caked in deep, making it hard to clean up later. In fact, the more the upholstery cleaning is delayed, the harder it will be to clean the surface later. Therefore, always advise your clients to regularly clean the upholstery to ensure they don't replace a couch or a carpet that just needed some cleaning. 
 Upholstery cleaning tips
Upholstery cleaning can be the toughest job ever, especially if your clients have been neglecting their couch and furniture. Therefore, before you get started with the upholstery cleaner and detergent, read these tips and make your work effective and efficient.  
Start your work by  vacuuming thoroughly using the brush attachment. Reach every corner of the couch with the hose and clean up all the dirt. Spend extra time to completely clear all the debris.

With a dry brush to fluff up the upholstery fibres. This will allow you to reach the set-in stains with more ease. With the same brush, also brush off any residue on the fabric to ensure proper cleaning. 

If you are dealing with a wet stain, gently blot the stain with dry and clean towels. Keep switching to clean and dry sides to avoid pushing more soil into the fibres. 

After blotting up excess moisture, use a damp cloth to blot fresh water into the stain. Gently rub in circles to bring out the residue. 
 Tips to use upholstery cleaning machines
 

Avoid using excessive water. Doing so can cause mould and mildew growth in the carpet. It will also extend the drying time of the carpet along with damaging the backing and cushioning material.

Choose the machine brush carefully, as some of them are harsh on the upholstery fabric. 

Always be careful when using the brush. Not using them properly can flatten the furniture nap or grind the stains rather than removing them. 

Opt for manual cleaning over a self-cleaning machine, as leaving the machine on the furniture and letting the brush rotate over it for several minutes can cause damage to the fabric.

Choose the right machine. Some upholstery cleaning equipment doesn't give a better result than manual cleaning. 
Cleaning upholstery and carpet together
Carpet cleaning, like upholstery cleaning, offers great benefits. It keeps your living environment clean and hygienic. Cleaning the carpets along with the upholstery using a carpet and couch cleaner gives you healthier and cleaner living space. Moreover, any debris from upholstery cleaning left on the carpet will be lifted off as well. Lastly, doing them together ensures your interiors look aesthetically pleasing to your guests. 
Conclusion
Upholstery and carpeting cleaning go hand-in-hand. Regular cleanups ensure your client's house looks neat and clean. From knowing how to clean the couch and carpet to understanding how to use cleaning machines, as a pro cleaner, you need to know a lot before getting into the profession. The tips mentioned above not only allows you to make your clients happy but also improves the quality of your services significantly. 
Rating and Reviews

STEAMASTER Australia


Reviewed by Mark Symons on
.
STEAMASTER Australia

Steamaster is fantastic. Bought a big kit from them as a small business, works great. They are very knowledgeable, quick to fix any problems and have solution. Special thanks to Duy, quick replys and answers about products and equipments.



Rating: 5