Best carpet cleaning products: Buy top 10 Carpet cleaning powders, solutions
Best carpet cleaning products: Buy top 10 Carpet cleaning powders, solutions
Regular cleaning of carpets not only gives them a cleaner, new look but also makes them last longer. A regularly cleaned carpet with the right type of products like cleaning powders or cleaning solutions and expertise will have healthier carpet fibres as compared to carpets that are not cleaned professionally.
Carpet cleaning is a billion-dollar industry with a huge market. Offices, schools, hospitals and homes need regular professional cleaning of their carpet areas for a neat and clean look. To have a good business share in this market, one needs to be updated with the right kind of products and services. The top reason for losing customers is the poor quality of services and products used for carpet cleaning. Tonnes of dust and dirt make the carpets look old and stained. Therefore, the need for carpet cleaning is real.
Using environmentally friendly products for cleaning upholstery and carpets is highly recommended by clients nowadays.
Several methods can be used to clean carpets like:
Hot water cleaning method- In this method, hot water is sprayed on carpets to soften the dirt and grime that has accumulated over time. Adding detergent powder at the same time to the carpet then loosens the stains and oil on the carpet and eventually dissolves it.
Steam cleaning method- In this method, the power of steam is used to clean the carpets. The pressurised steam is used to loosen the dirt and dust on the carpets that have hardened over time.
Dry Cleaning method- Pressure, air, heat and other elements are used in this method of cleaning carpets. Such a method of cleaning is employed when water cannot be used for cleaning. Carpets that are delicate are cleaned by the dry cleaning method.
Vacuum cleaning and stain removal are other methods of cleaning carpets where carpets are cleaned using vacuum cleaning machines, and stains are removed one by one using solutions or powders.
These methods employ a wide range of cleaning products like cleaning powders and solutions.
Some of the best carpet cleaner products in Australian market have been listed here. These include carpet prespray, carpet rinse chemicals, carpet spotting chemicals, carpet deodoriser sprays, carpet rinse chemicals, carpet antimicrobial chemicals, carpet defoamers and the like, in both powder and liquid form.
TOP TEN CARPET CLEANING SOLUTIONS:
AGAR EXIT CARPET PRE SPRAY:
This is a pH-controlled carpet cleaning pre-spray that is effective in cleaning carpets. Being a pH-controlled solution, it is environmentally friendly as well as safe for even 100% wool carpets. It is a concentrated and fast-reacting cleaning agent which really improves the look and feel of the carpets.
The pleasant fragrance of the solution replaces the bad odour from the carpet without damaging it. The soil cleaning properties of EXIT makes it ideal for single-pass hot water extraction carpet cleaning.
SPITFIRE LAVENDER SCENTED PRESPRAY FOR USE ON SYNTHETIC CARPETS:
When cleaning, one wants products that are easy to use and act fast on the surface. They should not be harsh. Spitfire lavender scented prespray for synthetic carpets is one such product. For a busy cleaning company, such a product is a boon. This product can be used at home as well as commercial spaces. The "Fastbreak" soil remover emulsifies oil & grease in no time, removing the dirt and grime from carpet fibres easily and quickly during the rinse-free mode in extraction.
AGAR TANNEX coffee, tea and browning spotter:
A carpet spotter is a chemical that is used for tackling small areas of spots and stains on the carpet. It is an excellent product for cleaning a small area which has a stain instead of cleaning the whole carpet; thus, avoiding the hassle. The carpet spotter for Tannex is one such product that helps in removing spot stains due to coffee, tea, urine, red wine or beer spillage. This product is acidic in nature and biodegradable.
Orange Solv Grease Oil & Gum Remover:
Grease oil and gums are toughest to remove from a carpet. Earlier, petrol, chlorinated or glycol ether solvents were used to remove these tough stains. Orange Solv grease oil and gum remover have made it very easy to remove the same. It is a water-soluble solvent making it easy to use with water. This product is also used for removing grease and tar stains from solvent resistant hard surfaces in addition to being used for carpet cleaning.
FLOROGEN LAVENDER Long Lasting Deodoriser:
We get carpets dirty all the time. We cannot control pets and children all the time. Pets with their natural smell make the carpets stink. This over time can make a carpet unusable. In such a situation, carpet deodorisers come in handy. Florogen lavender deodoriser is one such cleaning solution that helps in maintaining the hygiene of any area it is used on. This special formulation is alcohol-based and deodorises both surface and space deodorant. It is strong enough to deodorise a hospital space.
AGAR FRESHAIRE odour neutralizer:
This biodegradable detergent odour neutralizer has an appealing fragrance. It is an excellent product for minimizing strong odours. Its way of dealing with the odours is quite unique. This detergent not only removes odour but is also antibacterial in nature and removes bacteria that causes odour. It neutralizes the molecules in the air that cause offensive odour. It is a broad spectrum odour neutralizer that helps in getting rid of odours in carpets, upholstery, furnishing, hospitals, dumpsters, toilets, kennels, etc.
BRIDGEPOINT urine neutralizer:
Having children and pets in the house can be quite hectic. They naturally tend to lose control over their bladders causing urination on the floor. Cleaning the urine from tiles is somewhat easy, but it is difficult to remove urine from the carpet fibres. But not anymore with Bridgepoint urine neutralizer. This is one of the best carpet cleaning products available in the market. Its major ingredient is citric acid that neutralizes the alkaline salts present in urine, leaving behind stainless carpets. It also neutralizes the foul smell of urine, replacing it with a citric fragrance. Bridgepoint urine neutralizer contains botanical citric acid that aids in removing odours that are associated with bacteria. It has the speciality of removing old urine stains that have become stubborn over time. It removes these stains without damaging the fabric of carpets.
BENEFECT BOTANICAL DECON 30 hospital grade disinfectant:
Decon 30 is a wonder cleaning chemical. It is capable of killing gram-negative and gram-positive bacteria in 30 seconds of contact time. It is bactericidal as well as virucidal leaving behind a subtle, pleasant scent. It is capable of killing bacteria like Staphylococcus aureus (Staph), Salmonella enterica, Pseudomonas aeruginosa and Escherichia coli (E-coli). Similarly, it can kill viruses like Rhinovirus (the common cold virus) on hard surfaces. Its effectiveness in killing Covid-19 on hard surfaces is yet to be tested. It can also be used to sanitize the kitchen area because it does not leave any harmful chemical residue behind.
This can easily be awarded as the best carpet cleaner product because of –
Absence of harmful chemicals.
Areas can be disinfected with people in it.
It's bactericidal and virucidal properties on surfaces.
It is very Economical.
Bridgepoint Encapuclean Green DS Double:
This encapsulation product has the distinction of being environmentally friendly. It is based on the latest technology in encapsulating polymers. It suspends and releases soil from the carpet during cleaning. Its new ultra-concentrated formula provides twice the coverage of conventional carpet encapsulation solutions.
What makes it so special?
DS means double strength, which means the cleaning is highly concentrated. Its area of contact is twice the area of a regular encapsulation solution.
Encapuclean green DS double has the distinction of being manufactured on environmental friendly guidelines. It has passed the most stringent green certifications.
Drying faster is yet another feather in its cap. It contains a special non-hygroscopic polymer chemical that allows it to dry quicker and clean faster.
When compared to other encapsulation chemicals, it cleans better and the clean look stays longer.
Because of all the above advantages, Bridgepoint Encapulclean can also be termed as the best carpet cleaner solution.
SONITRON BROLLY fabric protector solvent:
A carpet protector is a chemical solution that creates a barrier between oil-based and water-based stains and the carpet fibre. This makes the carpet stains less rigid and easier to clean, making the carpet look new for longer periods of time while keeping its fibre soft. Brolly fabric protector is one such carpet fabric protector that is used for both natural and synthetic fibres. It is a fast-drying cleaning solution that makes it a cleaning agency favourite. Application of Sonitron Brolly fabric protector can be done by paint spray equipment. Its major advantage is that it does not change the appearance of the carpet it is used on while continuing to protect it by being a chemical barrier.
Similarly the best carpet cleaner products are also available in powder form. The following are the top 10 carpet cleaning chemicals in powder form:
Bridgepoint Bio Break powdered prespray:
Bio Break from Bridgepoint is a very effective powdered preconditioner. It is alkaline and non ionic in nature. Bio Break contains d limonene boost of citrus solv that helps in easy cleaning of stains and leaves behind the pleasant fragrance of botanical citrus. It contains 6 environmentally friendly chemicals and is devoid of any harsh solvents. Being effective even in higher ratios of water makes it very economical to use. It is highly concentrated and has a long shelf life. The enzymes in Bio Break are used to break down the most stubborn of stains and grease.
Bridgepoint Fibreplus cleaning chemical for wool carpets /oriental rugs:
Bridgepoint Fibreplus cleaning chemical is ideal for cleaning wool carpets and oriental rugs. With low pH levels, this chemical is mild for delicate carpet fibres made of wool and oriental rugs. This powder chemical can be used for both delicate carpets as well as rugs. It can be used with any equipment because of its mild nature.
Bridgepoint Flex powder with citrus solvent:
It is a heavy duty carpet prespray designed to be used in heavy duty carpet cleaning equipment. This is ideal for heavily soiled carpets as well as for restorative cleaning. This is a less foamy prespray but needs considerably less contact time to show effects on the dirt and grease. It can be used with hydroforce sprayers.
Powerplus carpet stain remover:
This carpet stain remover powder is antimicrobial. It is ideal for very old low-cost carpets such as loop pile acrylics and even hard to clean olefin carpets.
This carpet cleaner powder is perfect for restorative cleaning because of its heavy-duty nature.
Actichem Extracta Pro:
This product provides premium cleaning action in addition to rinsing away prespray residues. It is highly recommended for stain resistant carpets. Highly dissolvable powder in both hot and cold water, it is a high-temperature extraction powder.
Trounce heavy duty carpet extraction prespray powder:
This is considered to be the best of pre-spray powder solutions available in the market. It is an ideal cleaning solution for a wide range of stubborn stains. It is considered a game-changer by many cleaning agencies.
Sonitron King Hit heavy duty carpet prespray powder:
King hit heavy duty carpet prespray has the distinction of being able to clean fifth generation nylon. It is highly soluble and concentrated.
Up And out heavy duty pre spray powder:
This powder pre spray is highly cost-effective as compared to its liquid counterparts. It can be used with all kinds of cleaning equipment.
Bridgepoint Flex Fire powder alkaline extraction rinse:
Flex fire is a highly alkaline carpet cleaning powder that dissolves quickly. It is aggressive but is pocket friendly at the same time.
Bridgepoint Flex Ice powdered neutralizing extraction acid rinse:
This carpet cleaning chemical can be used on any kind of carpet fibre irrespective of the kind of prespray used.
With the availability of such good cleaning products, one can easily stand out in the cleaning industry. The key is to use the right kind of products at the right time and right place.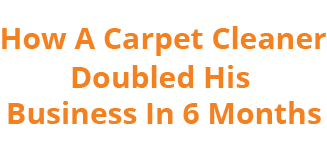 We do not SPAM. Your privacy is protected.
Rating and Reviews

STEAMASTER Australia


Reviewed by Mark Symons on
.
STEAMASTER Australia

Steamaster is fantastic. Bought a big kit from them as a small business, works great. They are very knowledgeable, quick to fix any problems and have solution. Special thanks to Duy, quick replys and answers about products and equipments.



Rating: 5