7 Floor Maintenance Machine Types You Should Know About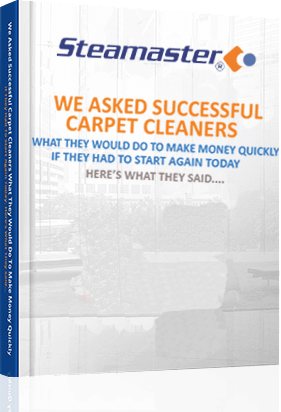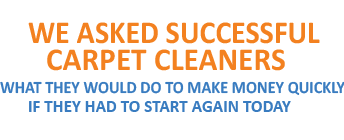 We do not SPAM. Your privacy is protected.
Floor maintenance is one of the biggest headaches of a building owner and as a professional floor cleaner, your duty is to help lighten their load. A great way  to do that is by knowing the different machines you can use to give the best service. From portable carpet shampooers to floor scrubbers, floor maintenance machines come in different types, varying in terms of the surface they clean. Listed below are 7 different types of equipment you can use to clean floors.
Walk-behind floor sweeper
Walk-behind floor sweepers are a great option when you want to clear off any debris on the floor. With a wide cleaning head and brushes, the machine pulls in any debris and sends it into the receptacle as you push the machine forward. The floor sweeper works really well on hardwood floors along with outdoor surfaces like the patio, driveways, and decks.


 

Compact corded floor scrubber
The compact corded floor scrubber is versatile cleaning equipment. It can be used on all kinds of surfaces, including an engineered hardwood floor. The machine removes dirt and can reach into tight spaces, making it highly valuable when cleaning narrow hallways and corners. With its advanced security features, the floor scrubber reduces the chances of slippage and falls, while also leaving the floors squeaky clean.
Compact floor polisher
Floor polishers, also known as floor buffers, lightly clean, buff, and polish the floors. When you want the flooring to be nice and shiny, these machines are your top choice. These machines are easy to use and come with advanced features like dual safety interlocks that prevent the unintentional starting of the machine. Moreover, the handle positioning of the equipment ensures that you don't get fatigued while cleaning.
Dual speed floor machine
Yet another versatile floor maintenance equipment is the dual speed floor machine. These work well against any type of flooring. With a 1.5 horsepower rectified motor, the machine can scrub away at the floor and clean up all the dirt. The floor scrubbing and stripping machine come in different sizes, ranging between 17 and 20 inches, allowing you to choose the appropriate size for your floors.
Multi-surface floor scrubber
The multi-surface floor scrubber is battery-powered and a powerful machine. They are really compact and the smallest and most lightweight of all the other machines on this list. As such, they can get into really tight spaces and leave the surface squeaky clean. You can clean anything from floors, washrooms, and showers to windows and staircases.
Industrial-duty floor scrubber
Need a floor scrubber that's stronger and more reliable? The industrial-duty floor scrubber is worth a look. With its oversized brush, advanced design, and unparalleled performance, the machine offers industry-duty scrubbing, leaving even the dirt-caked floors nice and clean. It doesn't have a cord and runs on a battery, making the machine easily maneuverable.
Baseboard floor scrubber
Baseboards are the hardest surfaces to clean. But don't fret; for the baseboard, floor scrubber is here for the rescue. This machine can help you clean baseboards, around the toilet, corners, and stair landings with ease. Its ergonomic design makes it ultra-comfortable to use. Other features include adjustable handle length, lightweight, and powerful performance.
 Conclusion
Floor maintenance equipment is not all the same. Different types of machines are used for different purposes. From industry-duty scrubbers to compact polishers, the choices are plenty. Knowing all these different types allows you to choose the right one to offer your clients services that will have to come back to you for another job. 
Rating and Reviews

STEAMASTER Australia


Reviewed by Mark Symons on
.
STEAMASTER Australia

Steamaster is fantastic. Bought a big kit from them as a small business, works great. They are very knowledgeable, quick to fix any problems and have solution. Special thanks to Duy, quick replys and answers about products and equipments.



Rating: 5